Wardrobe Must Have: Chambray Shirt
As much as I've been adoring the chambray shirt trend for more than a few seasons, I kept wondering if it was here to stay. Ladies: it is so grab yourself one if you don't already. What's nice is that it's ultra versatile, transforming a glittery mini to a perfect weekend style, serving as a cover up to your bikini, with buttons left open as a quasi cardigan/jacket, and much more. Just look for a good fit. I've passed up a few that didn't fit perfectly in the bust, had really long arms or were way too boxy.
Use this one piece to remix and expand your wardrobe infinite ways, using this as inspiration.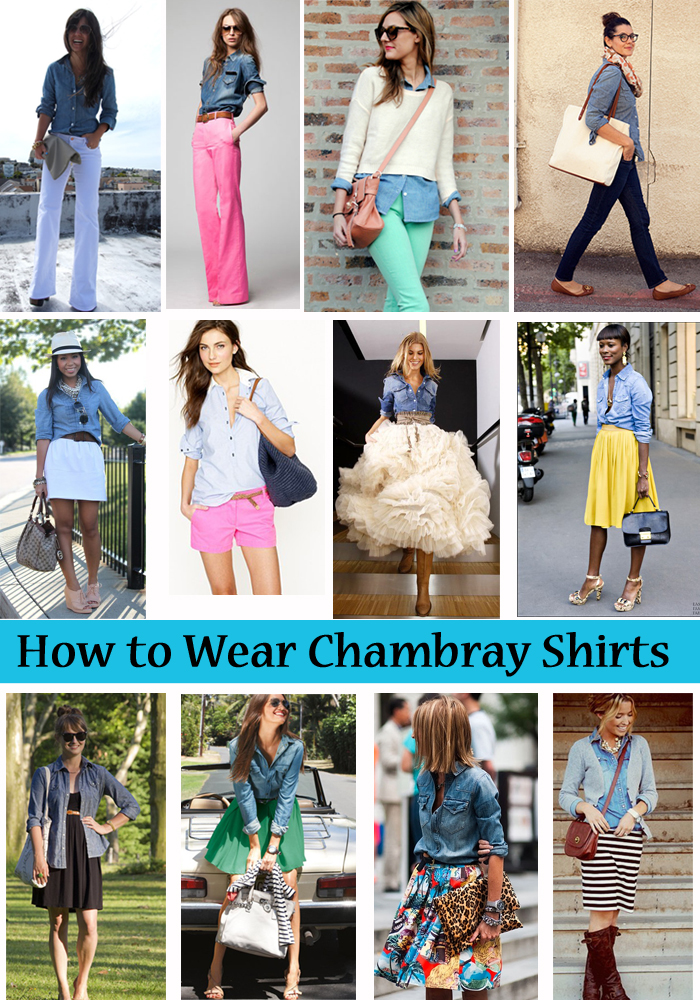 with white jeans /  with pink pants /  layered with mint  /with denim /  with a white skirt / with bright pink shorts / with lots and lots of chiffon / with bright yellow / open under a dress / with green skirt / with lots of patterns /with stripes /
Want to get in on the chambray action? Here are a few fabulous finds under the $50 mark: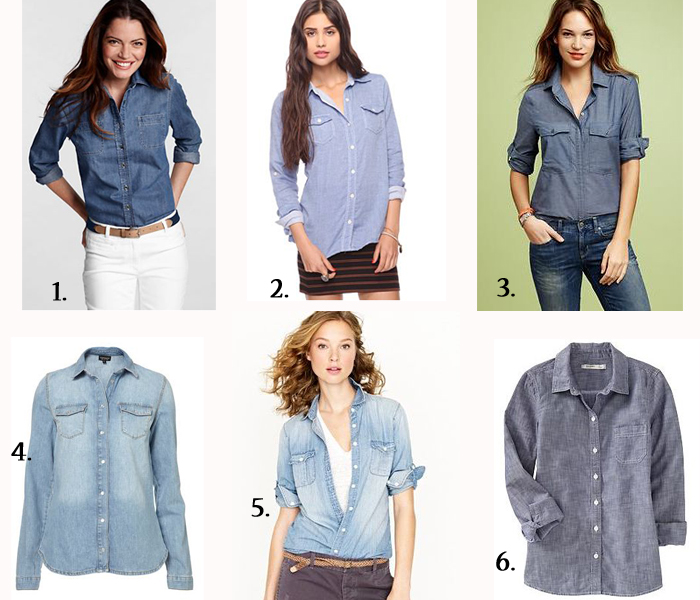 Topshop / Forever 21 /  J. Crew / Lands End / Old Navy / Gap