Beauty Buzz: Beauty Box Five
|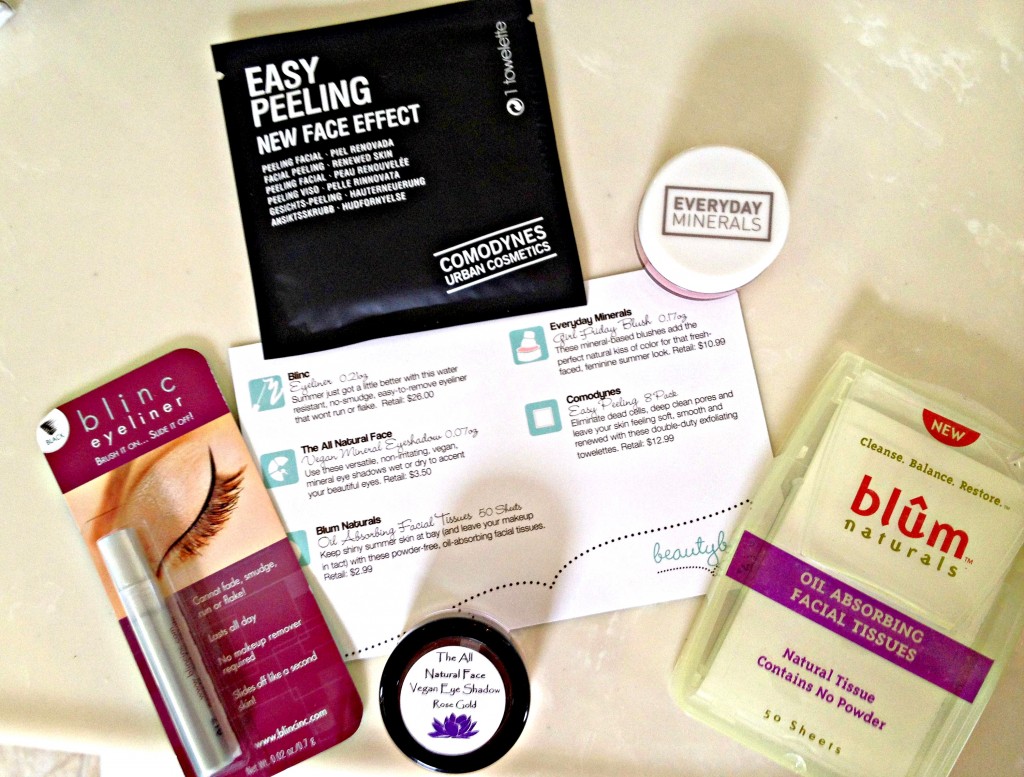 Beauty boxes delivered to you are clearly all the rage. You know I love Birchbox (review here) so wanted to share with you another new option now on the market. Called Beauty Box Five, it's $12/month for four to five deluxe samples delivered to your home in pretty packaging. Generally speaking, BB5 has far less brands than Birchbox (at least now) so it's important to check them out before you commit.  Love however that the ones in their line-up are more "natural" than Birchbox, which is something I'm aiming to switch to. After all, it's going on our face and through our skin.
As for the products above, I'd order the Easy Peeling towlette any day; it's soft on one side and then more rough like an exfoliator on the other side. Genius. Perfect solution for an exhausted end-of-the-day or possibly after a workout where you want to give your face a deep, quick clean.
The Everyday Minerals is a blush with a gorgeous, neutral pigment that lasted all day. Highly recommend!
The other products were OK, nothing better than what I already own or compelling enough to make me purchase.
VERDICT: Generally speaking, TAGG loves this concept — it's perfect for a beauty  junkie or someone apprehensive about spending big bucks on full-size options — however I'll continue to get Birchbox… for now. I'm going to revisit BB5 in a few months as its array of brands hopefully increases since the focus on high-quality, more natural products is a huge perk! Great way to sample these products often not widely available at places like Sephora without making a major financial commitment to buy full sizes of each one.