Hi! I am so, so excited to share this giveaway with you. I've coveted Stephanie Johnson's collection for a long time now, and after finally scoring the zip cosmetic pouch at the Blogger's Night Out in Miami a few months ago I'm convinced they're a worthy buy. Travel items are like jeans; invest in quality because you'll have the best ones for a ages.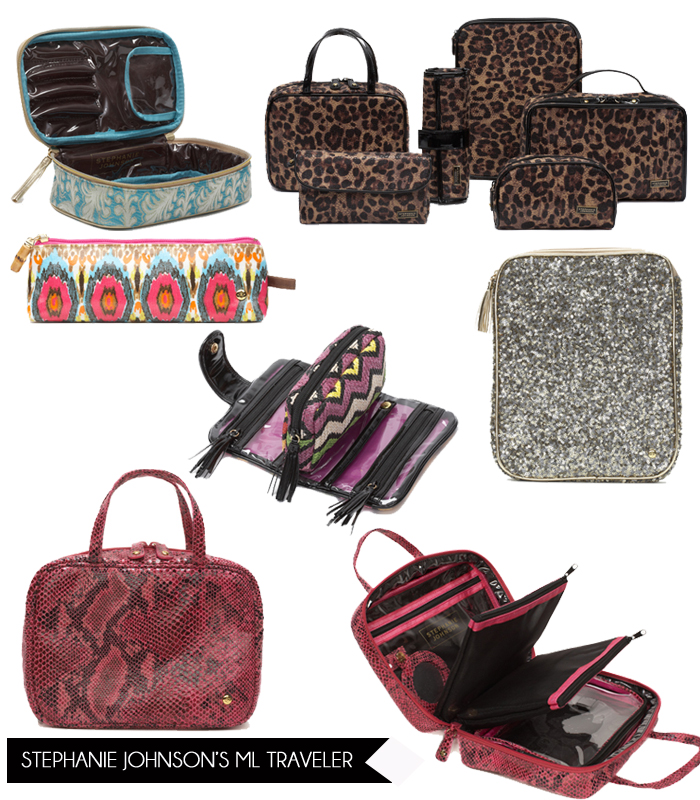 I'm thrilled Stephanie Johnson is teaming up with TAGG today to offer one reader the ML Traveler in your choice of pattern. Her entire collection has nearly 40 gorgeous prints, with each of her approximately 30 styles offering up about five to select from. I'll be using the ML for this week's trip to NYC and am excited that one of you can have it for travel now, too! It's gorgeous, and oh so practical, right? And, that glitter iPad case above? Drooling.
TO ENTER
- You must follow TAGG at least one of these places: Google, Bloglovin, Facebook or Twitter.
- Visit Stephanie Johnson and leave a comment below letting me know your favorite pattern/color.
- Include a valid email address in your comment below so we can contact you if you win.
*This giveaway is only open to US readers. Giveaway ends Sunday, Sept. 17, 2012 at midnight. 
PS:
just a few more days to
enter to win
$40 to iNPINK! Best part: 50 of you will win!