Happy weekend! I was a bit behind on reading this week trying to play catch-up from a week with pneumonia and then trying to work this week despite my doctor's recommendation that I take it easy. Does he not know about my trip to New York for a blogger conference where, gasp, Rachel Zoe, Lauren Conrad and others have been named as featured speakers? Clearly not. Anyway, I digress. Enjoy my favorite reads of the week… and, PLEASE, share any links you think other women would enjoy reading as well!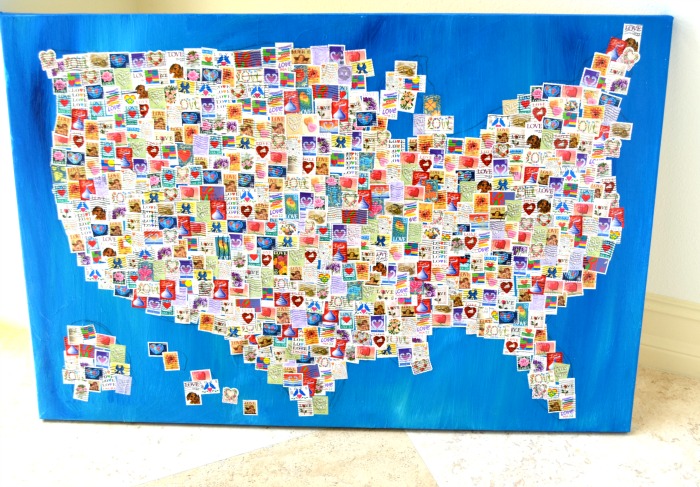 I'm officially in love with this DIY love stamp map. Coolest, right?
Gift ideas for little ones solved: Check out Real Simple's list of 51 great (affordable!) ideas.
Follow these bold lipstick 101 tips to rock the reds, magentas and fuchsias in no time!
Love that Jen found these succulents in gold , which would look so pretty on coffee table or my mirrored nightstand.
Have a polka dot addiction like moi? Then you'll appreciate the crazy cool factor of this dotted desktop wallpaper (one for iPhones, too!).
Learning how to take the best photos possible? Great, quick read about hard v. soft light.
Guess what: your alarm might be making you fat. My question: what if my alarm clock is my daughter yelling, "daaaaaaddddyyyy!?"
Psst, Old Navy is giving 25 percent off through 8.26. On my list: this navy and green zig zag  top, polka dot cardigan, pair of my fav rockstar skinny jeans in plum (size up; these run small) and this adorbs light-weight grey sweater with a big heart.