Before I get started with this Vent Sesh I have to say that this feature is my favorite on TAGG. Why? Because of the comments you leave. Truly! It's been my goal not only for me to share my Vent Sesh's but for others to as well. Starting in June I'm inviting other bloggers on the second Wednesday of every month (June 20) to share a Vent Sesh on their blog and to link up here so others can read your thoughts as well. Mark your calendar. Do you, an awesome reader, have a Vent Sesh? Email me or comment below and I'd love to have you guest post one week!  We're all human, have heart ache and happiness, gripes and moments and experiences we have to share with others. Let this be your place.
As for today's Vent Sesh, it's about consumption, primarily material consumption. Part of me feels weird/guilty discussing this because I'm sure by reading this blog you've considered buying something you wanted needed to add to your wardrobe or your home. But, do you really?  I find myself in a constant state of "need" by reading other blogs, style magazines and taking mini trips to the mall. At the same time, my closet is totally full. I decided a few months ago to buy nice new hangers for all of my clothes (ridding myself of mis-matched, some dry cleaner or plastic hangers) and was in shock about how many boxes were needed to redo the whole thing. Almost disgusting yet there are very few incredible items in my closet.
Why are we buying? I've considering doing a shopping ban for a month or two however I don't think that's the answer.  I've taken a hard look at my closet and really determined what I need and do my damnedest to stick to it when I'm shopping. My body has changed so much in three years: I was 115 pounds, got pregs/had a baby, lost some weight, got terribly ill and was down to about 110 lbs (apparently what happens when you spend time in a hospital!) and then took steroids to get better and was up to 135 with puffiness, a super swollen belly and limited ability to exercise. Got better, started a business, started a blog business and now, no time to work out! My body is all over the place… and so is my wardrobe! I'm now slowly creating a wardrobe that works for where I'm at now.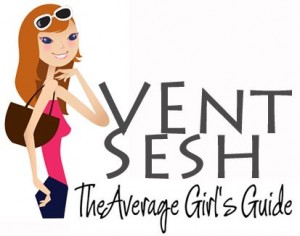 Consider yourself, take a hard look at your wardrobe and see if it fits your lifestyle today. Are you drawn to cute, casual tops for nights out yet you work at a law firm? Stop buying them and invest in awesome business looks. Are you a stay-at-home mom that's constantly on the run? Invest in great flats and chic, comfortable looks.
I also encourage to stop trying to keep up with everyone else. It's so easy to want to buy something because 'everyone has it' or because it will score you compliments, however can you afford it? Are you saving for your future, for retirement?  It's just so important to buy when you can afford it not because others have it. Admittedly, I have found this challenging: our new home is in a nicer neighborhood, one where people have greater disposable income, drive nicer cars and have lots of expensive cool clothes. But I also wonder: are they saving? Are they all just trying to keep up with each other? I don't want to work when I'm 90 so I rather score awesome deals, print and cut coupons, and hit up stores like Gap, Old Navy and Target to round-out my wardrobe instead of blowing $300 on a shirt. That's just me of course. I'm not saying my lifestyle is for everyone but it works for me.
My husband and I never buy anything we can't pay off that month (cars and homes excluded) so I don't have lots of designer brands.  I'm also starting to make returns of never-worn items, deciding do I need those cute floral Toms or do I need new sneakers? I "need" new sneakers so the Toms are going back. Make hard choices and invest in what helps you live a better, more fulfilled life. Do you have items in your closet with tags on them? If you won't wear it, return it and make better use of your money.
I know TAGG might not always help the cause in terms of saving, however I'm hoping that any good deals and ideas I put your way can serve as inspiration or help round out your wardrobe because you need them. You'll notice I rarely put super pricey looks on TAGG because I don't think the average girl can — or wants — to spend money that way. Maybe I'm wrong… feel free to tell me if I am!
What are your thoughts about the pressures of material consumption? How do you handle it?