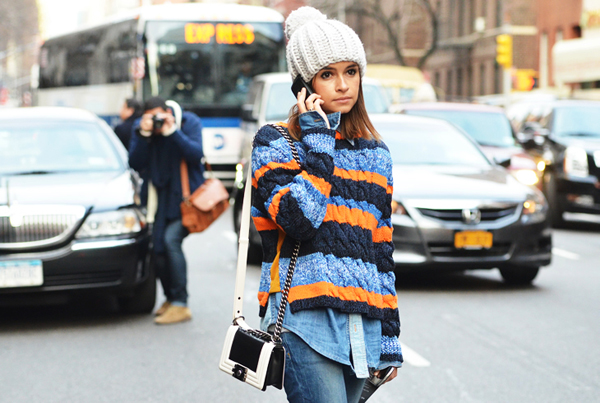 I want to cover everything in chalkboard paint. Thanks to Alicia (and if I owned a fireplace!), this would be the latest. So cool!
I could eat avocados daily. Wait, I nearly do. If you love 'em like me, this lightened-up guac dip seems like a must-make.
Does this post with cable-knit sweaters make you yearn for fall, or just moi? Ready to cozy up, STAT.
Every women should learn what she likes and what looks good on her. Here's how to quickly use Pinterest to define her style.
Gold urchin in my finger? Amazingness. Check out this DIY by our fabulous, DIY contributor, Erin, of Thanks, I Made It.
Can someone come make these banana protein (gluten free) pancakes? Salivating after seeing Erika post on Instagram.
Bubble necklace for just $16 via Living Social? Yup, this girl ordered. Now, big decisions: color (grey, fuchsia or navy; help!).
These female comedians make me laugh, a lot. Thank you!
My favorite denims are just $19 in all hues! Lowest price I've ever seen. Order now, sizes selling O.U.T! (TAGG tip: free shipping with $50; I always add a few items in the cart, you can easily return!)
And, PS: don't forget to enter to win a gorge London Times dress. Houndstooth, drop waists, lace, stripes + lots more!
{ 4 comments }