TGIF! Steals Under $30 (SUT) is one of my favorite blog reads; Kim of Penny Pincher Fashion has a crazy ability to scout out the absolute best finds, so I'm so thrilled she's bringing it to TAGG. I mean, those heels? This girl rocks my 'affordable style world!'
Hello TAGG readers!  I'm so thrilled to be guest posting for Alyson today & sharing with you some amazingly affordable pieces.  Steals Under $30 is a regular post of mine over on Penny Pincher Fashion – I put together an entire outfit, with each item $30 or less. I am pretty picky, too, so I only choose things that I would wear and are good quality.  I hope you enjoy my budget-friendly finds!!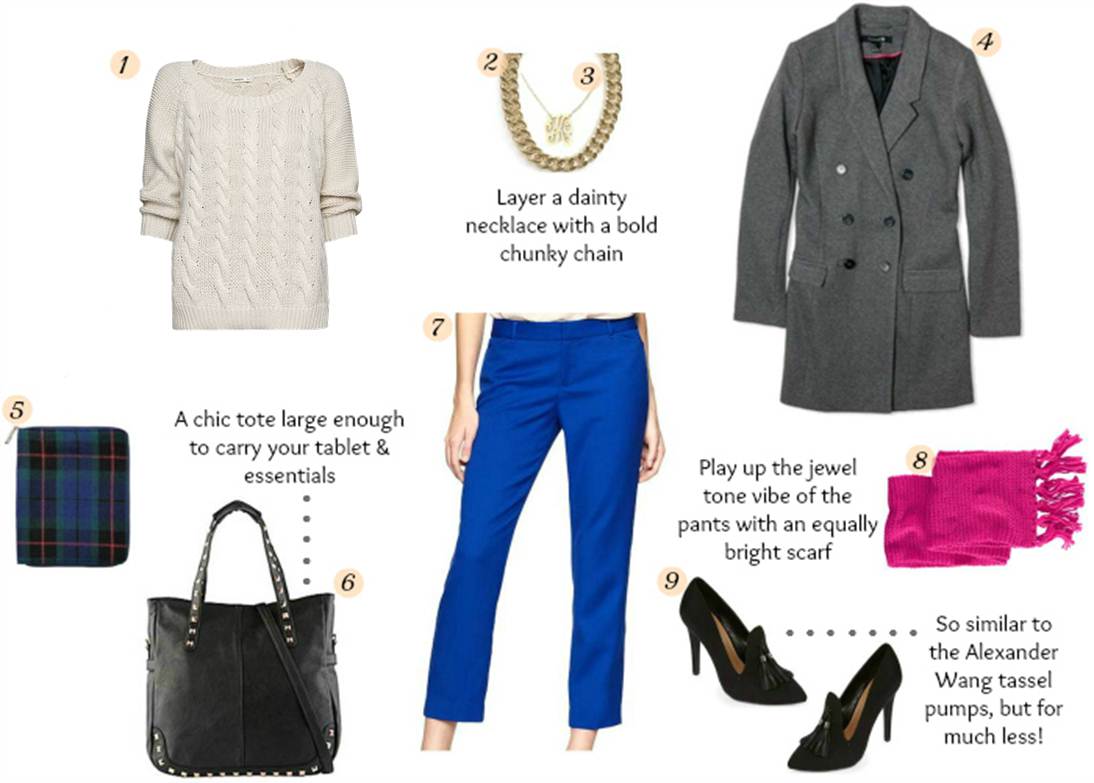 1.  MANGO Cable-Knit Sweater - $29.99 || 2. JEWELIQ Curb Chain Necklace: $25.00 || 3. Kohl's Gold Initial Necklace: $4.99
4. Forever 21 Notched Collar Coat: $27.86 || 5. Gap Tartan Tablet Case: $23.96 (code GAPGIFT)|| 6. ALDO Alberta Tote: $27.99
7. Gap Slim Cropped Pants: $22.39 (code GAPGIFT) || 8. H&M Scarf: $9.95 || 9. Cosmopolitan Billie Tassel Pumps: $10.00
Right? Those heels? Dying. This outfit is so perfect. Thanks again, Kim!
{ 6 comments }