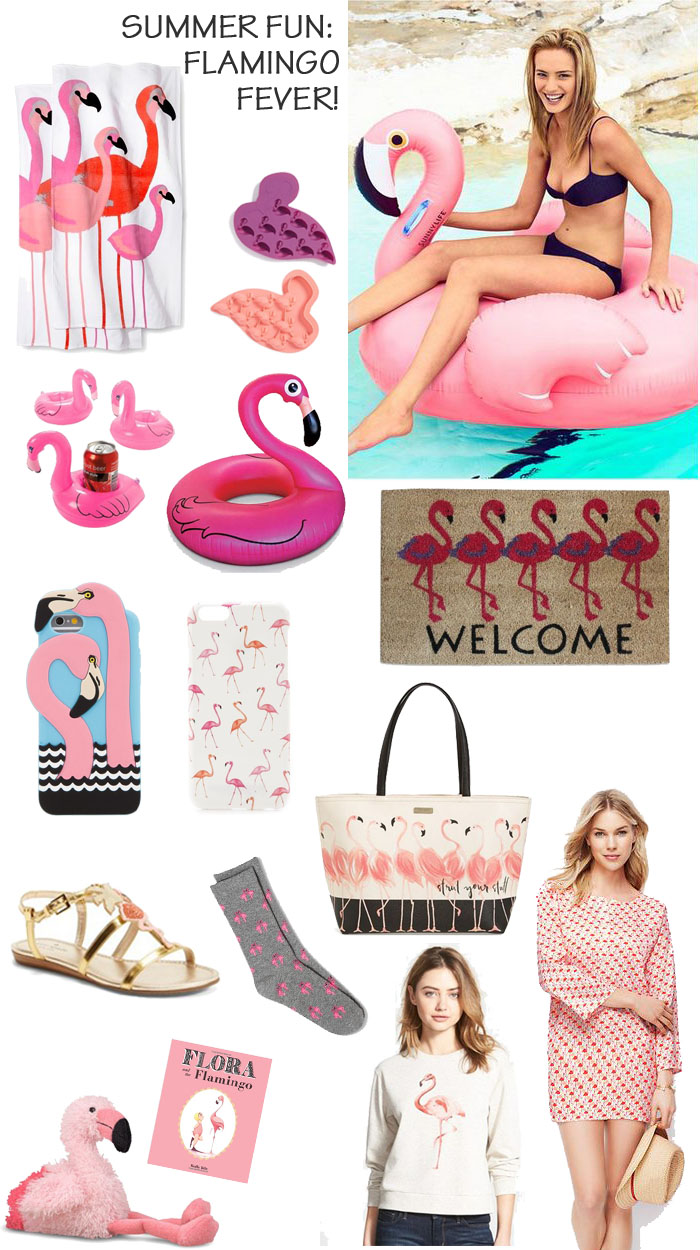 Are you smitten over flamingos? If something has a flamingo or pineapple I'm finding myself wanting it in a powerful way…. they're both just so cute and scream summer. Trying to control the urge but in my ongoing internet browsing — does anyone else have online carts loaded with items you're trying to exert self control over?!  — I've found too many adorable flamingo finds not to share. Not saying you need to flamingo-ize everything (though, not judging), but have fun with one or two. They make a statement in this fun, I don't take my self too seriously, sort of way.


Over the weekend, I saw Reese Witherspoon on Insta using these adorable floating coasters in her pool — obsessed. Flamingos lend themselves particularly well to anything pool or beach, like this Target flamingo two-pack of towels or these gorgeous little Ann Taylor cover-up & bathing suits (one and two piece options); I'm waiting for another 40-50% off sale to scoop one up. Lastly, the inflatable flamingo in either the ginormous or regular size has been everywhere (though I'm also dying for the donut float but that's a post for another day!). Despite having n pool, I swear I've irrationally debated buying one to drag to our clubhouse pool or friend's house.
Oh, and how cool is this statement making iPhone case or this one with the cutest little flamingos (nearly identical for less!)?
A few other fun finds from around the web include this ice cube tray and adorable doormat.  Plus, if you're game for wearing flamingos, I love this on-sale sweatshirt, this steal of a tank ($7!), even these fun socks at $3 just because and well, this tote… because #strutyourstuff.
Want something for a little one? I love this gift idea: cuddly flamingo & flora and the flamingo book. Such a fun, coordinating baby or toddler gift.
PS: tons of cute flamingo items at Target during a recent in-store visit but all sold out online, I spied girl's bathing suits and a fun dress, a women's printed button down, and more. … as if you needed another excuse to hit up Tar-jay! And, does Amazon internet browsing make you want start sipping cocktails through a flamingo straw or what?