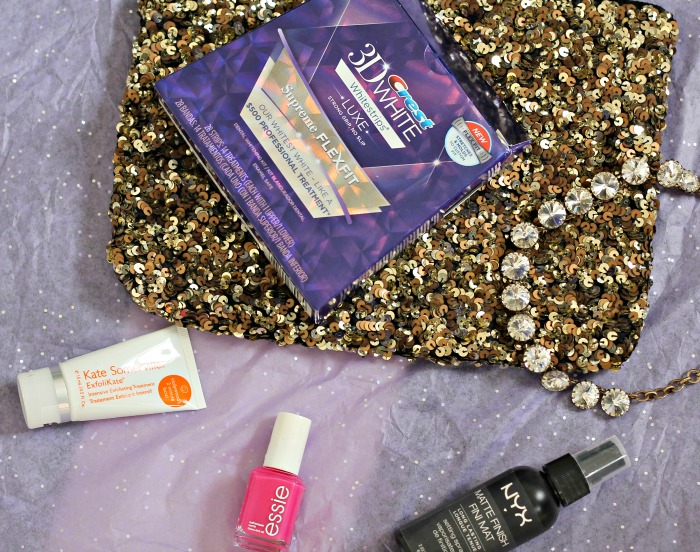 I'm so excited for the Oscars tonight, and absolutely love watching the red carpet beforehand! Best part, right (well besides the amazingness that is host, NPH)? I can't imagine all the prep work that goes into making those stars look like they do.
Since us real girls typically don't go around with a glam squad — and aren't hitting the red carpet in the immediate future — I'm here today with the ultimate smile maker — Crest 3D Whitestrips — to share my favorite ways us real girls can look and feel red carpet ready. Even if we're not smiling for the paparazzi, we're still looking to shine in person and in front of the camera (hello, Facebook and Instagram!) for this season's plethora of baby showers, weddings, events and GNO's.
1. PLAN! Nothing is worse than thinking the day before a big event, "I have nothing to wear, my hair is a mess, my brows are a wreck and my nails are a disaster." Talk about panic. Check your calendar, and give yourself a two week buffer to figure it all out. Make any necessary appointments (I always get my hair cut/done right before a big event so I can maximize the blow out!), figure out your outfit situation (check any requested attire), and definitely plan for everything else.
2. IT'S ALL ABOUT THE SMILE! Thanks to blog life and my frequency in front of the camera, I've noticed the sides of my teeth could use brightening.  Plan before a big event to focus on your smile — it always takes center stage, and bright whites always make a big impact! The new Crest 3D Whitestrips with FlexFit option is awesome because they stay in place and provide 30 percent more coverage to whiten more teeth. Do your make-up, clean up a little, chill, online window shop, you name it… they custom fit stays in place, and provides the feel and whiteness result of a $500 professional laser treatment. #StrikeASmile with confidence.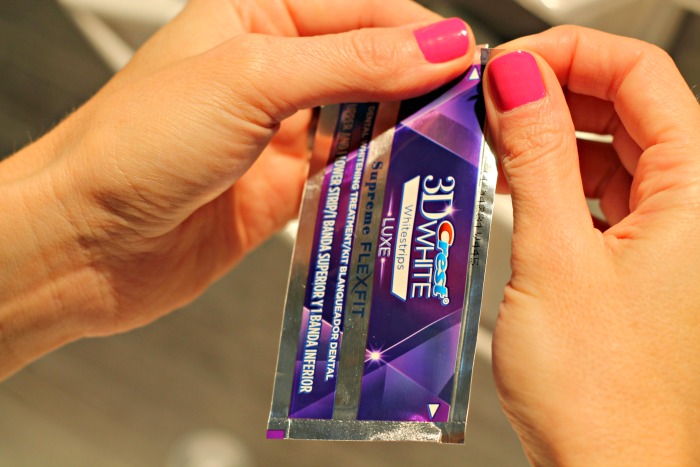 3. NAILS: Get a mani, either gel, or wait until the day before, to glam up the nails. I can be so lazy about getting my nails done but after wearing pink the past week or two, my nails feel so naked and my outfits just not the same. If you get a regular mani, still use this top coat; it really helps any polish stay longer! I now always apply it a day or two after getting a mani.
4. CLEAN, SMOOTH FACE: Starting with a fresh face before applying make-up is key. I'm a HUGE fan of this daily face wash and then I can't live without ExfoliKate… it leaves my face feeling so clean, smooth and tingly fresh. They're both mini investments but they last forever and hey, our skin is everything.
5. THE HAIR. OK, ladies. Time to do it up! Either splurge on a blow out (locally, go to Airbar), or have fun with a fab 'do you can create yourself. I love braids, sleek strands and effortless waves. I've taught myself to create the waves using this and absolutely love the result. Know your hair; I must have dirty hair (the oil helps so much!) to make it work at home, otherwise it's going to fall flat regardless of product. I plan a few days in advance to ensure my hair will be the perfect "dirty" to make the 'do last.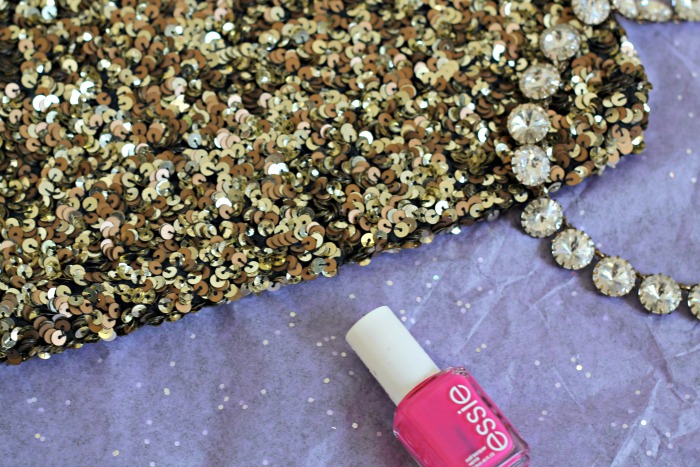 Do you have any other tips to get red carpet ready? Share them here, and then be sure to tune in to the E! Live from the Red Carpet special on tonight, February 22, to see the rockstar looks, and follow @3DWhite to follow the #StrikeASmile conversation!
Thanks to Crest 3D White Whitestrips for sponsoring this post! All opinions are my own.