To celebrate my daughter's 5th birthday, we recently threw a Frozen-themed party at a local gymnastics place. Shock and awe, right? What little girl these days doesn't want a Frozen party! It was a ton of fun and despite it being an insane time I managed to have a few fun thematic ideas that I thought I'd share with you if you're a mama trying to get a similar party together. I took to Pinterest, which was a huge help (naturally!), and also to Amazon: I bought this pretty snowflake table cloth (recommend layering it under another color, probably purple or blue), this pretty confetti pack, and this napkin, plate and cup set.
Now, for the extra details…
1. The Cake! I've never been one to splurge on a cake but couldn't resist after my friend's son had the coolest cake ever at his recent Star Wars party. The cake was made by Sugar Bomb Cakes, and tasted as good as it looked! They're a great price, at under $100, so I couldn't resist the splurge. Since we had our party from 1-3 pm, I passed on serving a meal and instead went with the cake, snacks and fruit.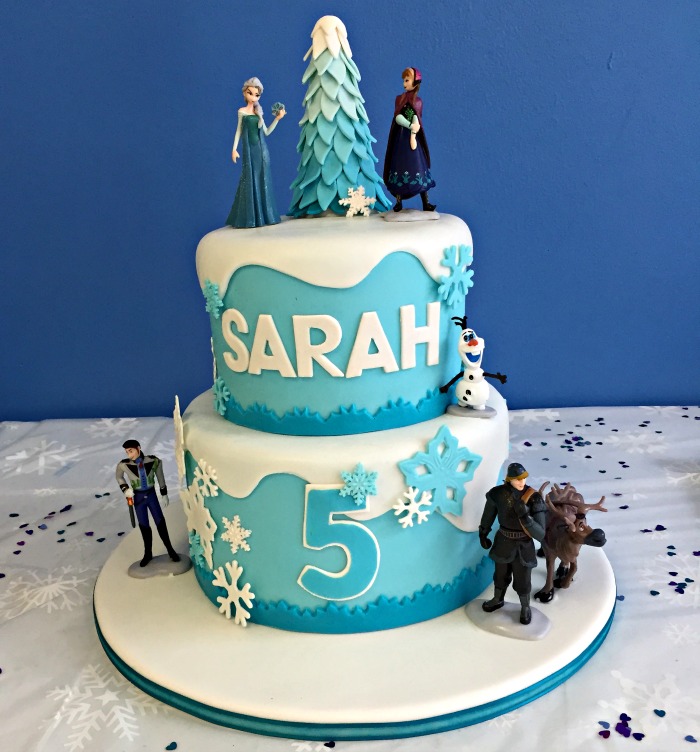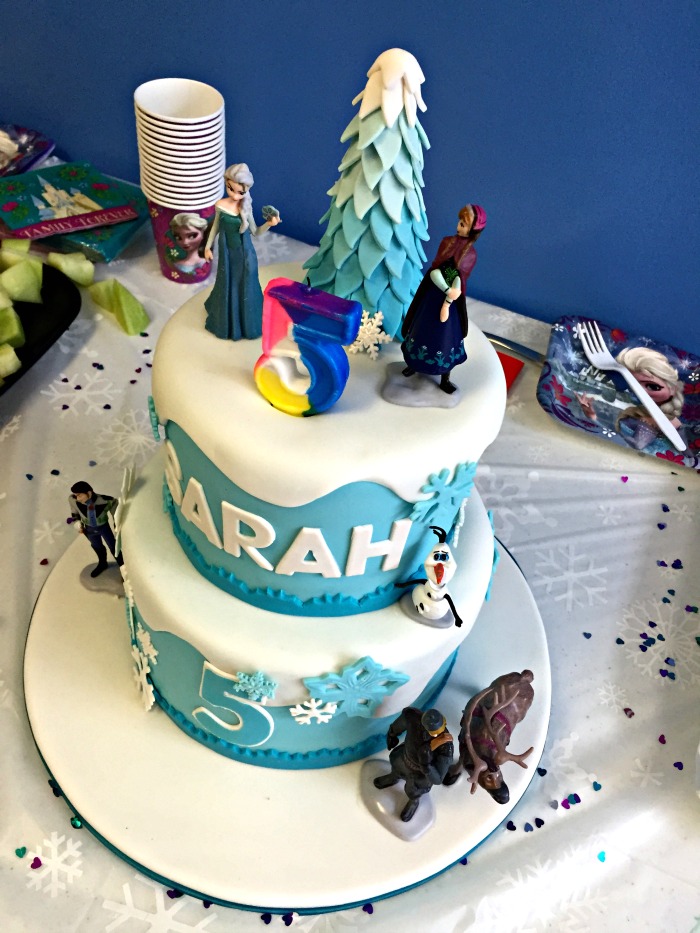 2. Princesses! There are a ton of princess/costumed character companies in town however I have to give props to Fairlytale Princesses, whose owner was super helpful and the princesses were the sweetest. They sand the songs (some companies lip sync), did a coronation ceremony, read a book, and can also do make-up and nails if you want. My girl is still talking about it!
3. The Dress. Ok, my daughter wouldn't wear the dress because she insisted on keeping her leotard on, however if you want a pretty Elsa-inspired dress — that's not quite a costume — I absolutely love the sequin and tulle dress by Fab Kids. As a side note, we have ordered a number of dresses from there and I absolutely love it; wears so well, the outfits have personality, and the prices are reasonable, too.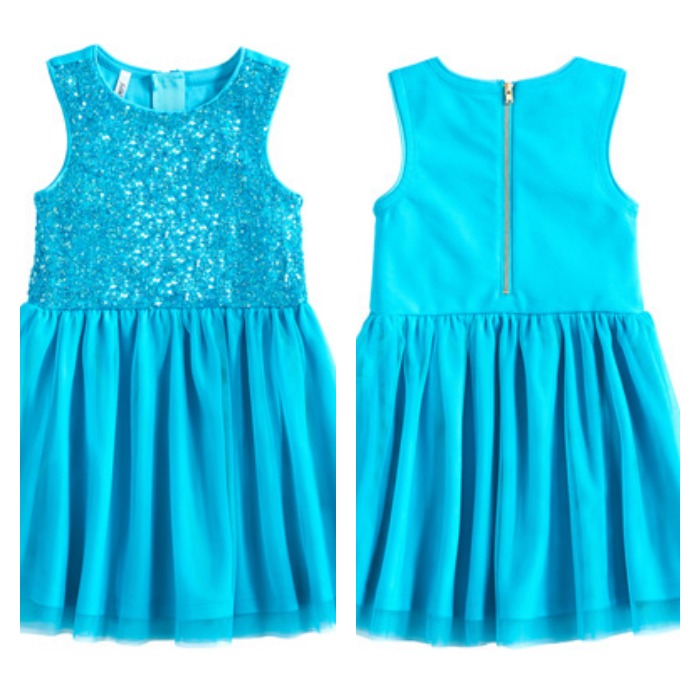 4. Party Favors. What party is complete without party favors? I personally hate how most wind up trashed within five minutes, and they're a pricey party addition, too. I found this idea on Pinterest and made my own little tag (with Photoshop Elements, though would work in Word, too). Get the bags here, or from Michaels along with ribbon, and stuff with Hershey Kisses. Easy & inexpensive… and sure to be eaten!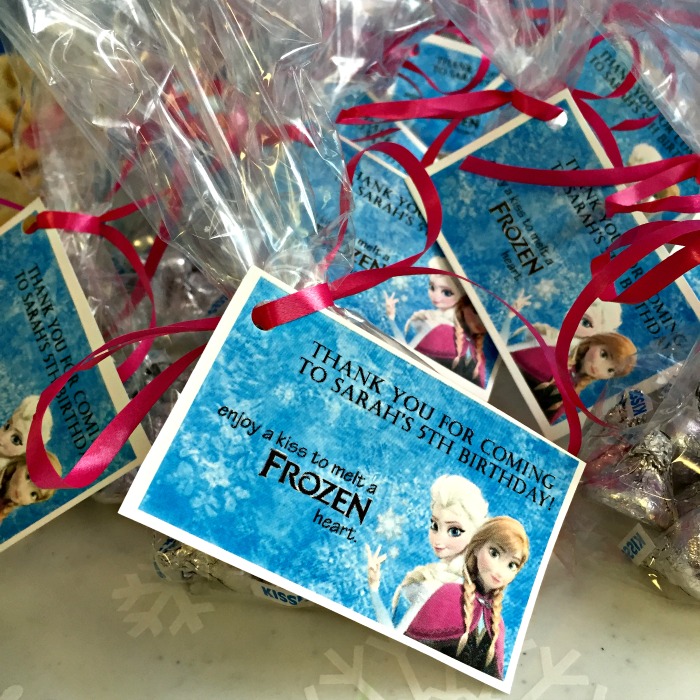 That's everything! The best moment was my daughter saying it was the best birthday party ever (I'm sure a few hours of gymnastics with her be sties didn't hurt!). Bringing everyone together to celebrate our girl this year was just really special (and maybe emotional… where did five years ago!?).