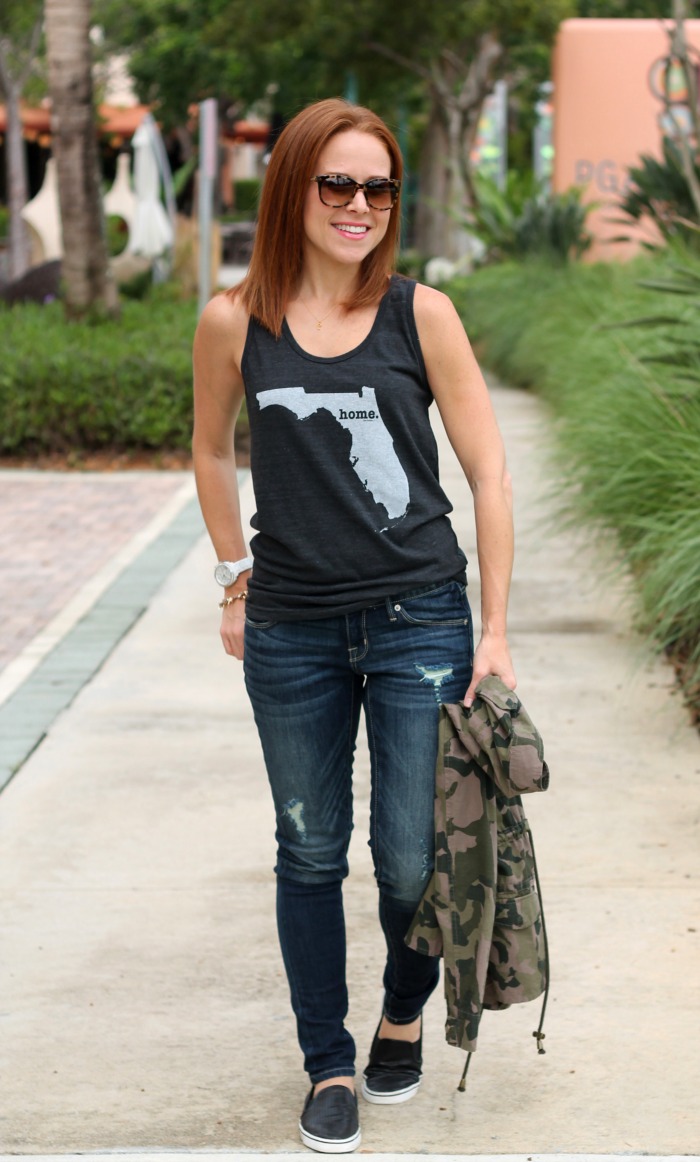 I'm not sure why I'm already feeling Fall. Maybe it was that Nordstrom anniversary sale or that Target had a row of boots last week? Florida girl here, battling insane humidity and 95+ degree temperatures, and yet, I'm dreaming of fall. Surrounded by palm trees. Can't explain it. However, when it comes to fall, I often gravitate toward greys, blacks and darker denims so thought I'd do it up Florida-style to show off a new pair of denim on the blog.
I got these jeans last week at Target; for as much as I shop at Target — and particularly clothes — must confess this is my first pair of Target-brand denim. Not sure why but it is. Everyone in my office was so impressed that these were Target. Again, not sure why, but when denim costs just $27.99 new and yet "designer denim" tallies around $200 these days, you automatically look for flaws.

I couldn't find any. The distressing and color is perfect — and not too exaggerated — reflective more of the photo above than the one below (must have been how the sun hit them to make them lighter looking). The material didn't stretch out, yet is totally stretchy and comfy, and I personally like that the back pockets don't have any detailing (age appropriate!). See below for what I'm talking about.
And, because, let's be honest ladies, denim is as important from the behind as it is from the front. Excellent placement and size of the pockets — nothing is worse when they're too small, too far apart or too far up the tush. Right? Right.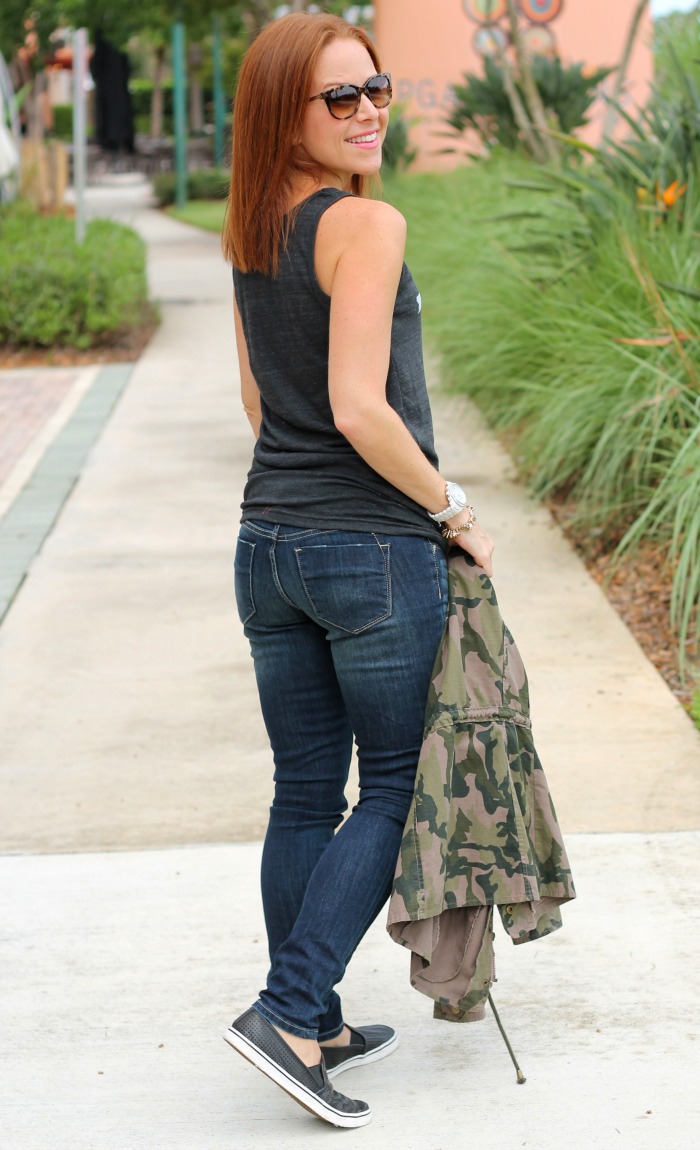 tank: ℅ the home t (wearing xs) // denim: ℅ target, mossimo brand (size 4) // sneakers: steve madden via piperlime (last season; nearly identical) // jacket: target (last year; similar) // ring trio: lauren conrad via kohl's // bracelet: nordstrom // necklace: ℅ dogeared via shopstyle (love!)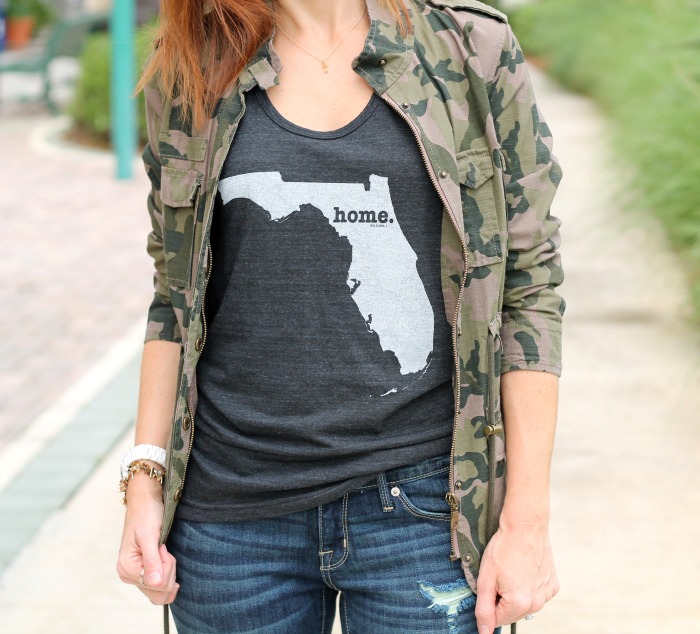 Find your style @targetstyle.
Disclosure: Compensation was provided by Target via Glam Media. The opinions expressed herein are those of the author and are not indicative of the opinions or positions of Target.