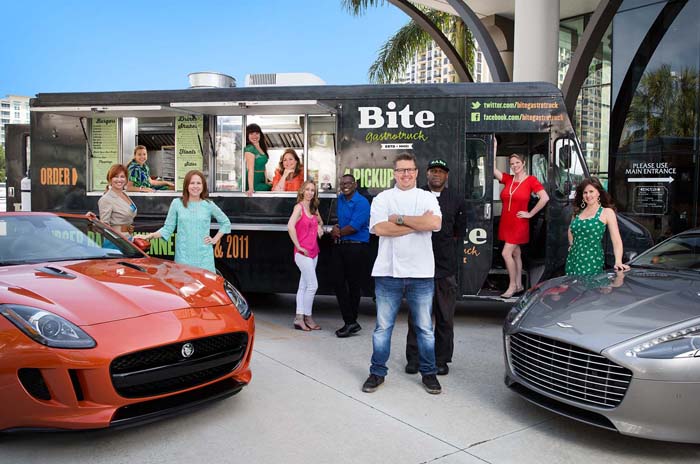 All my South Florida friends! Your official social season might be wrapping up, but make sure it's not before attending this week's two awesome events. Excited to be involved in both — I mean who says no to food trucks especially when it can help a friend, and to a fashionable girls night out!
Mark your calendar for the following…hope to see TAGG readers there; be sure to say hi!
TRUCKSTOP! // Wednesday, April 16 from 6-9 pm
100 percent of the proceeds benefit the Leukemia and Lymphoma Society; that's the committee in the above photo
Sample bites from food trucks, sip on creative cocktails, taste cold pressed juices and more! This event directly supports one of my best and most talented friends, Aime Dunstan, who owns it! Events & Media, is an amazing mom, and…. recent Hodgkin's Lymphoma survivor. Girl didn't even skip a beat, despite weekly chemo treatments. She's a rockstar, and knows how to throw a party (it is her job!); this food truck bash is going to be goooood.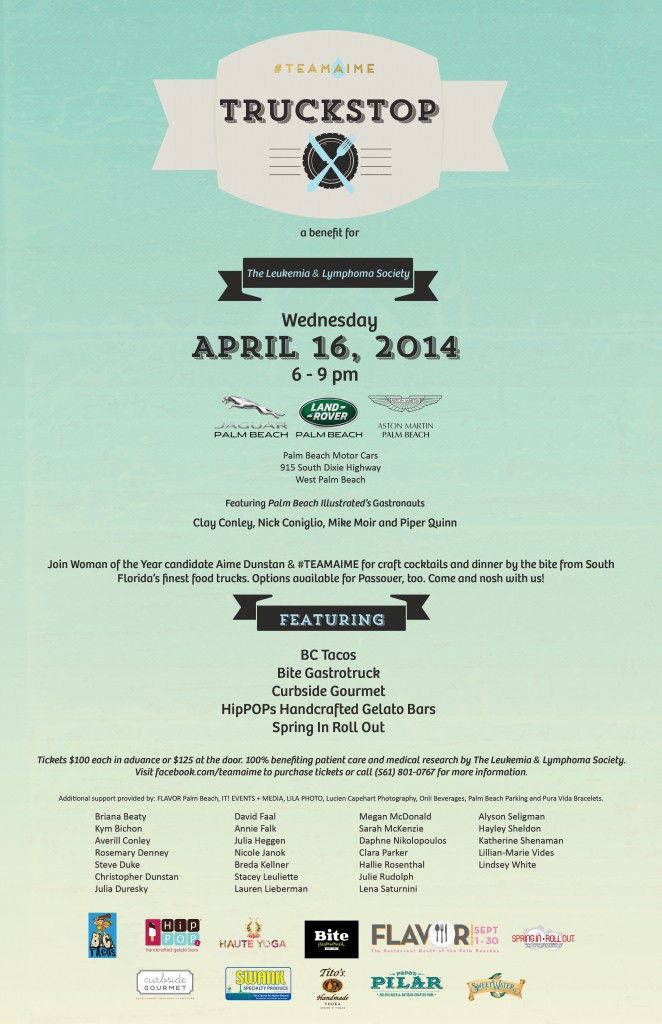 Next up…
SPRING FLING! // Thursday, April 17, 2014 from 6-9 pm
Girl's Night Out, featuring a stylish fashion show by Lola Chiq (an awesome + affordable boutique!), a braid bar by Airbar (fav blow dry spot!), and bites and sips, plus me, and local blogger pals, Martinis & Mascara and Very Allegra. More event info on the FB event page. Better see you there… Don't miss this!
Comment, email or message on social with any questions!