Say this four times fast! Talk about a delicious tongue twister. Excited to bring this latest recipe from food contributor, Libby, to you, this time in a fun little partnership with her sister who created this recipe together. See how these talented, adorable blondies created decadent… blondies!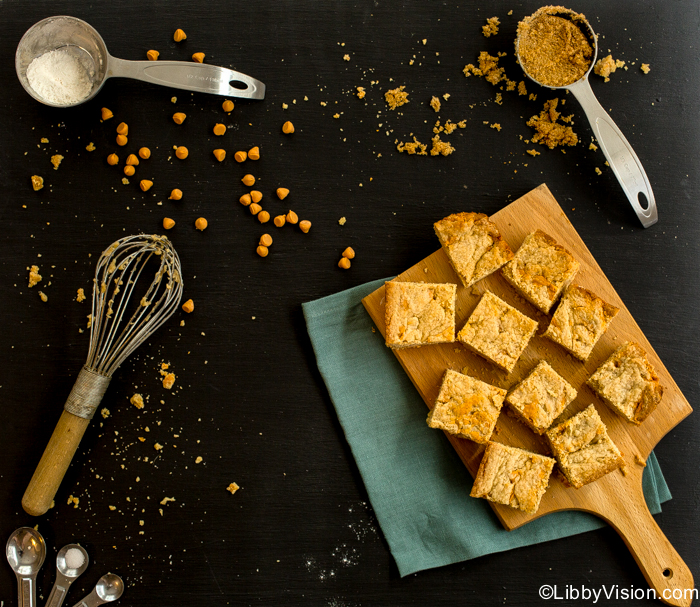 Hi… food blogger Libby here. My sister was just in town for a blissful, way-too-short week where we spent the entire time eating our way through town. We visited all the greatest restaurants, gorged ourselves on the best dishes and sampled the most exotic food we could find (kangaroo, pork belly and foie gras anyone?). How my mom gave birth to two foodies with photographic stomachs and insatiable appetites is beyond me.
One afternoon, I cajoled her into the kitchen for an afternoon of baking….
She's a much, much better cook than I am (I blame it on the hours and days she spends watching the Food Network whereas I'm much more of a Homeland/House of Cards/House of Lies binger). We had fun creating this recipe together: we each picked one ingredient (I choose bourbon, natch; she picked browned butter) and merged them together into one sinfully rich, delicious pan of blondies (fitting since we're a couple of blondies!).
We then gorged ourselves on those the rest of the week. Consider it luck that I squeaked out a few shots before they were devoured – our sweet mama helped with the devouring as well. It was an afternoon of memories. As great as the blondies were, there's nothing quite so magical as cooking or baking with your loved ones.
Mamas, bake with your kiddies. Kids, bake with your moms. And your sisters and your friends and anyone else you can drag into the kitchen. It's where all the magic happens. See what I mean? Delicious, memorable results.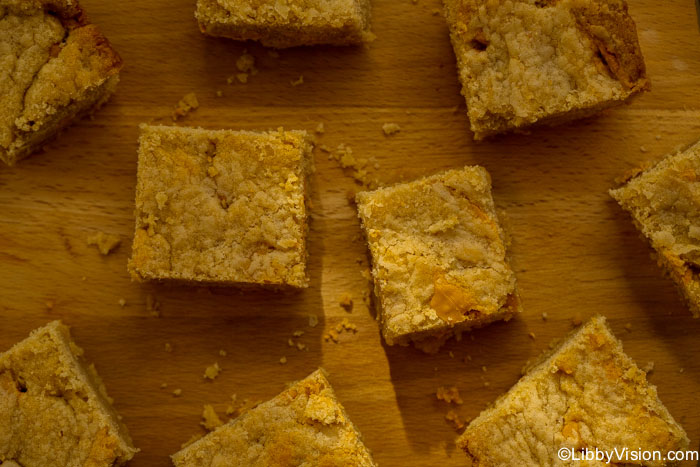 Ingredients
1 cup butter
2/3 cup brown sugar
1-2 Tablespoons bourbon
1 egg
1 teaspoon vanilla
2 ½ cups flour
1 teaspoon baking powder
½ teaspoon salt
1 1/3 cup butterscotch chips
Directions
Melt the butter in a medium saucepan over low heat until it browns. It takes a long time - don't be tempted to turn up the heat. This takes patience. When it's a beautiful, rich brown color, lightly bubbling and smells amazing, add the brown sugar and whisk. Add the bourbon. (Confession: I tipped the bourbon decanter an extra time; I use our best bourbon and love a strong bourbon taste). Cool slightly.
Whisk the egg with a fork in a separate bowl and temper the egg by adding a little bit of the butter-sugar mixture to the egg, then add the egg to the saucepan slowly so as not to curdle the egg.
In another bowl, whisk together the flour, baking powder and salt. Slowly beat into the butter-sugar mixture until well combined. Add the butterscotch chips.
Pour into a buttered 8 X 8 pan. Bake in a 350-degree oven for 25-30 minutes. They're done when a toothpick inserted into the center comes out clean.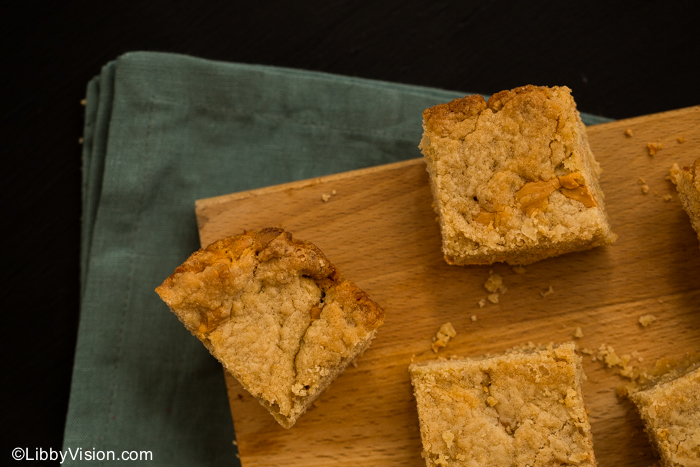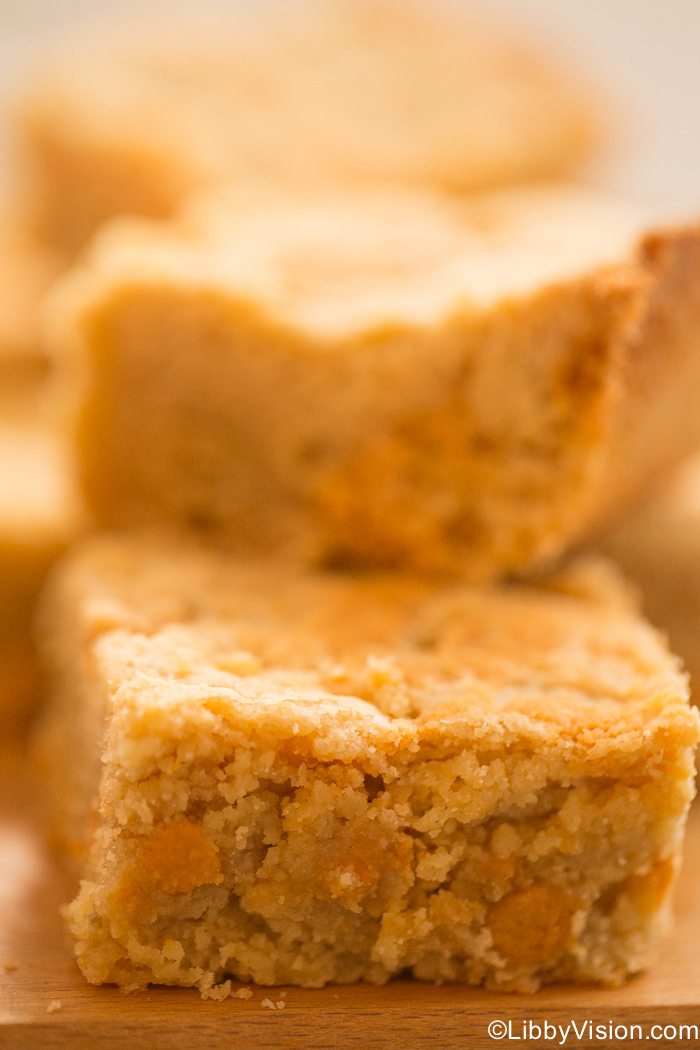 photos and recipe courtesy of libbyvision.com