Ah, resolutions. What's the point, right? Lose weight? Never happens. Watch tv less? Eh. So many good shows. Cook a new recipe a week? Lasted a month. Instead of focusing on the tangible this year, I'm pretty much focusing on three things (ok, and two superficial ones, too!) most of you probably cannot see yet I'm confident will make me infinitely happier . Here goes…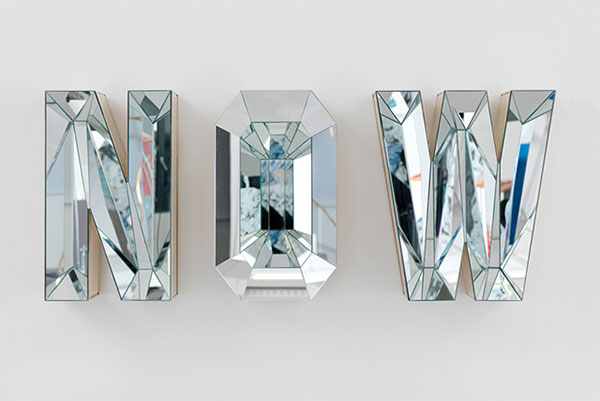 BE PRESENT. // I've found, and seen others doing it too, that we're just not present with other people, including our children (sadly). I pick up my phone out of habit. To check the time despite never leaving home without a watch. To check my email incessantly despite it being a weekend. To feel compelled to check my social platforms despite being in the presence of my incredible daughter, my husband and our sweetest little baby boy, all of whom I see far less than I'd like to. I could write a book about this.  Being present for me is simply keeping the phone out of the mix. We leave it away from the dinner table but we need to put it away much more. Create real conversations, play games, be silly, more kitchen dance parties, whatever it is. This isn't going to come easy — I'm little, err, fully, addicted to my phone, I know — but it has to start somewhere otherwise I'll regret all the moments I wish I was really, truly there for. I'm missing moments in exchange for watching and reading others.
SPEND TIME WITH PEOPLE WHO WANT TO SPEND IT WITH ME. // Are you ever in a group, or out and thinking, ugh, I'm not even happy? And then there are other times you're so elated that you know it can't get any better? I realized this last year and have been making a conscious effort to be around friends and family who bring me up, and who I can tell are excited to be with me as I am with them. I found myself wondering why I let myself be in situations where I walk away feeling unhappy, kind of an outsider and with slightly lesser self worth. This is hard for me to write, but it's important, for all of us. I'm in my 30s; there is no popular crowd. I have some incredible family, and friends, some new and some that I've been lucky to know for 15+ years, and I'm honing in on soaking up as much time with them as possible! They're amazing.
CARE LESS ABOUT MY THIGHS (+ STOMACH). // Ah, the never-ending desire to be "skinny." I'm so over it. I'm nearly 34 years old, have a pretty great life, and yet I can let a dimple on my thigh or a slightly pudgy belly get in my way?! Insane. I know we all get like this because whenever I give a friend a compliment I rarely get a "thank you" in return; it's always, "ugh, I look fat in this," or some iteration. I wrote a Vent Sesh on this ages ago, and it' so true. One, say thank you (and fake it until you make it as they say; keep saying thank you until you see what others see!), and let's not let that crap dimple get in the way of an amazing life. When I was paralyzed less than four years ago and learning to walk again, to try to get my legs move without a walker, I said to myself, my body is this incredible vessel. You never realize what it's capable of — what these seemingly basic tasks mean — until they're taken away. Putting it in perspective I vowed never to be mad at my body again, or let it have this power over me. Now that our daughter is four, it's even more important to have the self love that will reflect to her.
Wheh, ok, these are pretty weighty goals right?! Being honest, they're things I've already been working on or thinking about so it's not like the clock strikes and I'm becoming a different person.
**Last thing… if we're being honest, I have two totally superficial goals, too:
1. teeth whitening! Ugh, I need to do this but hate how much it hurts my teeth. On my to-do list.
2. learn how to create perfect beachy waves. Man, I would kill for these. A friend of mine always has the most amazing hair and she told me she has been using this genius curling iron (it curls so you don't have to!); just ordered on Amazon and ready to rock this 'do!