OK, so yes I recognize I live in Florida and it's still 80+ degrees most days. But I've also been traveling to NYC a little and can't help but read all these blogs by women in cooler climates and can't help but want to fall-up my wardrobe either. Oh, did I mention to you I love being in a cozy long sleeve shirt despite the temps? Ask my husband who is constantly amused by my bedtime attire, if you can call it that.
So even though I do live in Florida, I couldn't help but wear a light weight sweatshirt one night paired some bling for a low-key girls dinner. There are also so many sweatshirts this season with built-in bling that it makes wearing them at any time totally appropriate. Add jewelry if you need, and be aware of proportions like the slimmer pants in this outfit. If you wanted to do a boyfriend jean with a sweatshirt, opt for a chic flat, loafer or heel. The key is to keep it semi-tailored, despite being totally comfy. I mean, in this outfit I'm out to dinner for a girls night in a sweatshirt and leggings; it's only the accessories that change my cozy factor from pajamas to party!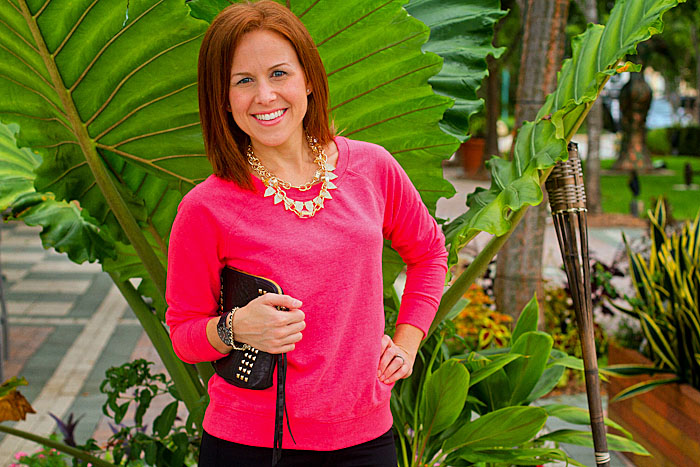 More after the jump…!
sweatshirt: old navy (just $8, lots of colors!) // pants: rag & bone leggings // heels: prabal gurung for target (similar, or this) // bag: c/o joelle hawkens (similar, and more) // necklaces: baublebar, here for the pave tab, and here for the strand, shown wrapped twice) //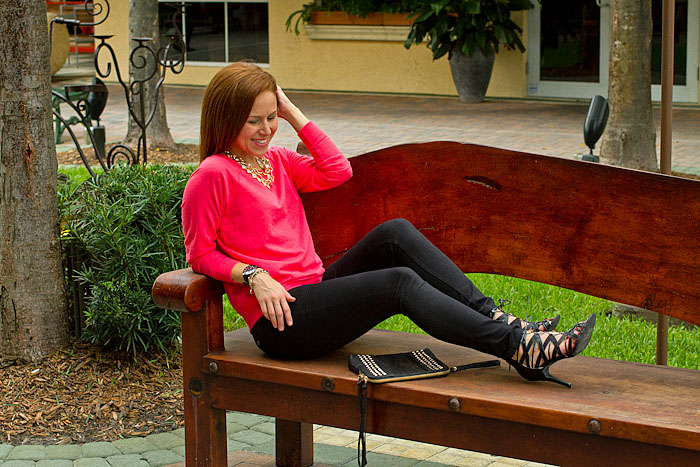 PS: All about layering necklaces. The pave necklace is actually an awesome base to so many other necklaces, and this chain can be worn long or short. I've had both only a short time but have totally gotten my money's worth wearing them together and on their own.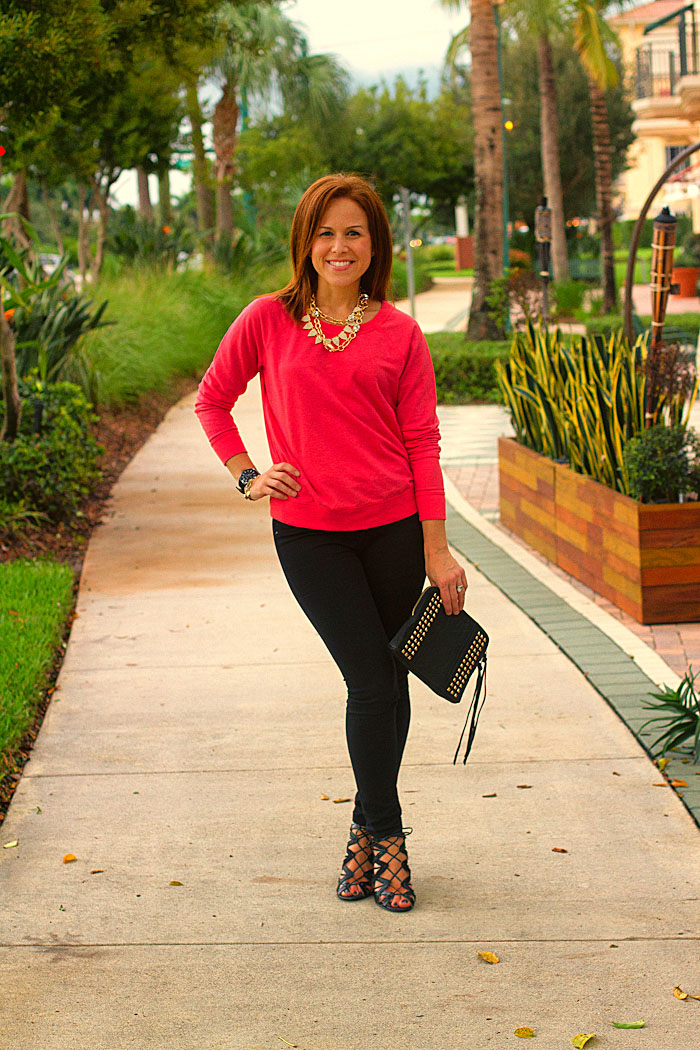 photos by libby vision