How to Pair Pencil Skirts with Boots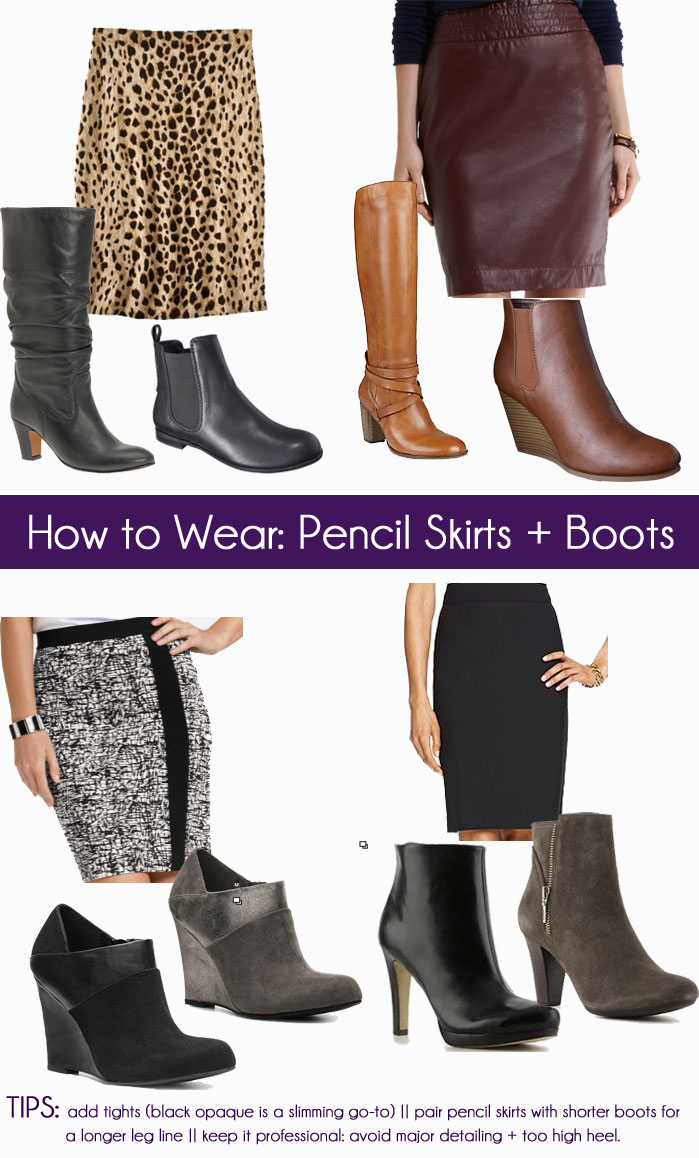 While I'm still sizzling in Florida there are plenty of climates quickly cooling down as FB reader, Julie, mentioned the other day. Instead of diverting straight to your pants, consider pairing skirts with boots/booties. How to style them, Julie inquired, and here's the answer. Check out these four ways to pair pencil skirts with boots, primarily for the office. Opt for chic and classic. I recall a former colleague wearing cute Coach booties with chain detailing that made noise every time she walked. (Trust me: you do not want to be that girl!). Walk in your booties — on tile, not the store's carpet — before you commit, and then enjoy them.
Boots are perfect and all of the ones above can transition so easily from office to weekend, paired with your favorite skinny jeans (tucked in or cuffed above booties), boot cut or flares, and definitely with dresses or minis. If you forced me into booties with sparkle, these are currently my #1. Obsession city.
leopard skirt with black leather ankle boot (major look for less of these!) or black knee-high boots (1/2 off!)
faux leather oxblood skirt (mini version!) with cognac knee highs (flat riding boots for less) or wedge booties (in three colors)
scribble black and white pencil skirt  with black or grey wedge booties (love!)
black pencil skirt with black boot or grey ankle boot