Like many of you, each week I read lots of great articles, blog posts, DIYs and how-to's that help me live my best life. When reading blog posts, many of my favorites are ones similar to what you're about to read — a compilation of my favorite reads from the week. Make me feel like I'm missing just a little bit less out there in the internet.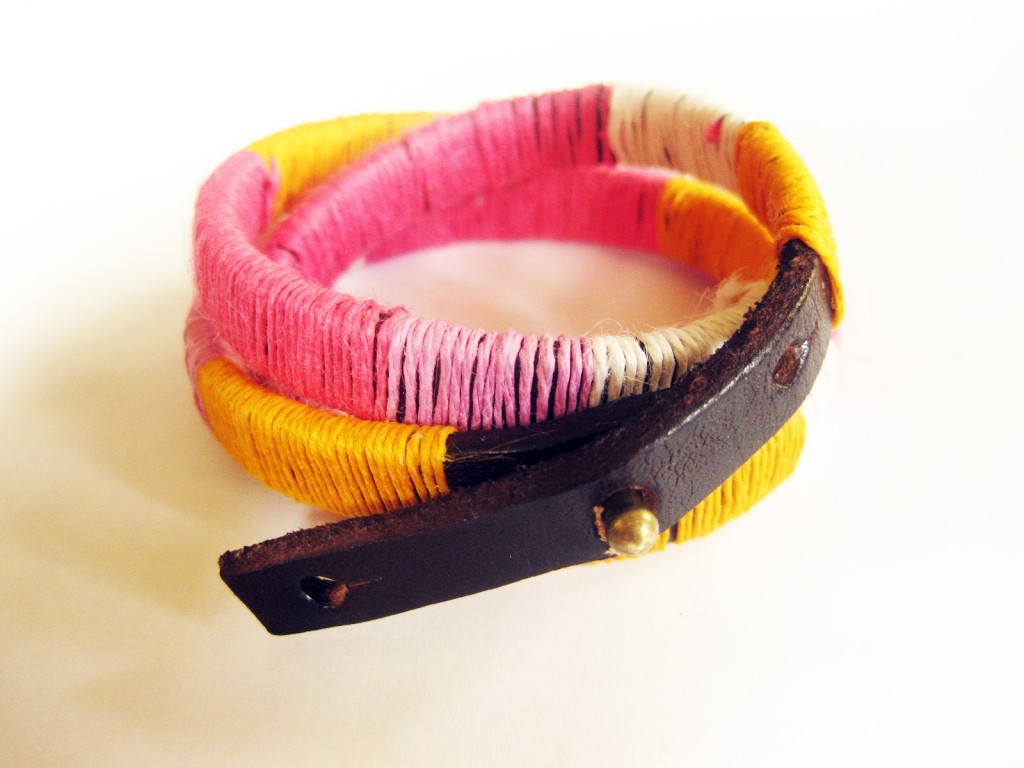 From the week:
TAGG's DIY contributor, Erin, killed it with this awesome quasi leather wrap friendship bracelet that's a totally easy DIY.
Did you know 85 percent of women are wearing the wrong bra size? I've been considering a similar post but Victoria's was so comprehensive and helpful you must read it. Really. read it. Chances are, you, yes YOU, are wearing the wrong size.
Check out five ways to wear a bold necklace on Megan's blog (with yours truly demonstrated one of my looks).
When asked about our day, "good but busy" has become somewhat of an auto default response. Appreciate Sidney's insights on this.  Think about how you value someone's time? Why am I replying to an email to whoever when I only have a limited of time each evening to cuddle and play with my little girl? Continually important to evaluate what's important.
The Huffington Post article nailed it with 12 questions to never ask a woman. You know I shared a post about stop asking questions as it relates to my baby challenges and many more women secretly (and sadly) deal with this as they continue to get barraged with questions that shouldn't be asked in the first place.
Who wants to make me one of those cappuccino cocoa nib popsicles? For reals. I'm sweating here in f-l-a!
A few sales I'm all about this weekend: Target's BOGO 1/2 denim sale (hello colored denim!), 40 percent off everything at LOFT through today (how cute is this light-weight sweater?) and 20 percent off at Old Navy (code: ONSCHOOL; this, this or this should be on your fall list!)