Let's welcome back Erin from Thanks, I Made It! for another awesome DIY. Friendship bracelets are everywhere so I'm glad we all can now say we're in the know how to make our own. No excuses! 
Hi TAGG readers! I'm back with another do-it-yourself project for The Average Girl's Guide. During the warmer months, I love to play with accessories that not only have lots of color, but different textures as well. Mix up your embroidery thread friendship bracelets this summer with rhinestone and metal chains using this simple DIY.
Tools and Materials:
Chain long enough to reach around your bracelet
Rhinestone chain the same length as chain
Jump rings
Clasp
Embroidery needle
Scissors
Jewelry pliers (not pictured)
Keep reading to learn how to make this fabulous blinged-out bracelet!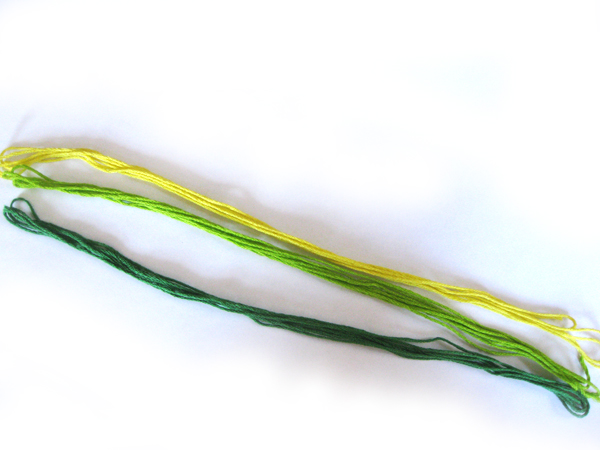 Make three bundles of thread, about 14 inches long each. I used about 6 or so strands in each bundle.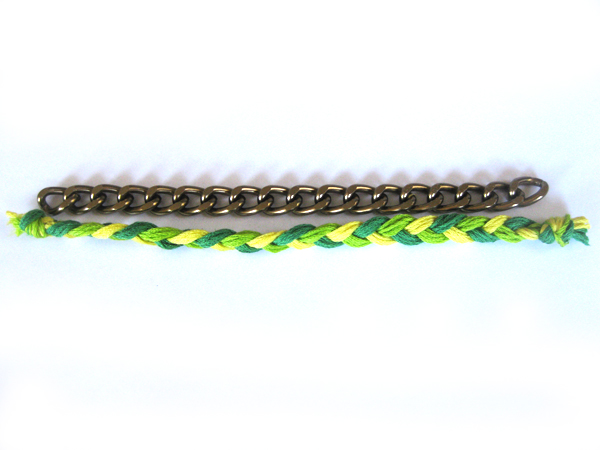 Braid the strands together, as long as the chain.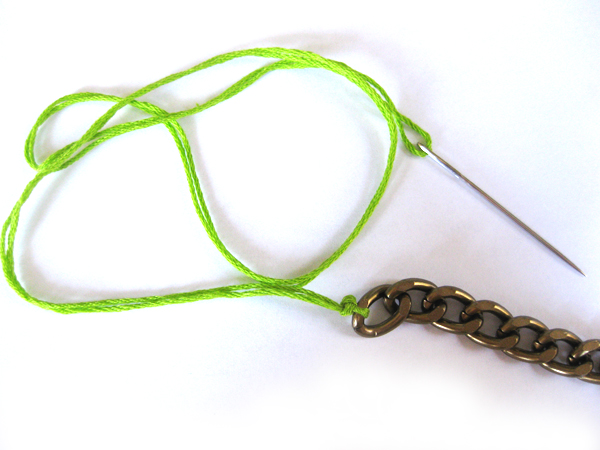 Cut a piece of thread about 3 feet long and thread through the needle. Tie the end of the thread to the last link of the chain.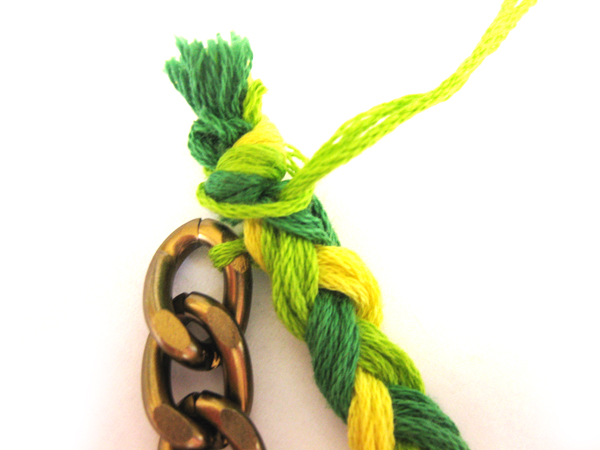 Thread the needle through one end of the braid.  Place rhinestone chain between the metal chain and braid. Sew the braid, chain, and rhinestone together, first by sewing through the braid and over the chain…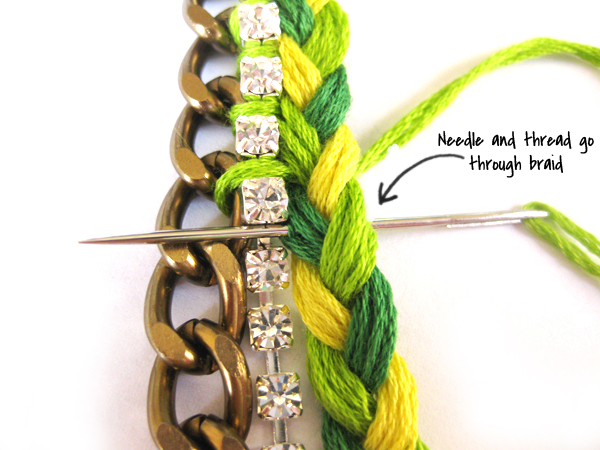 … and then looping back under through the link and pulling tight.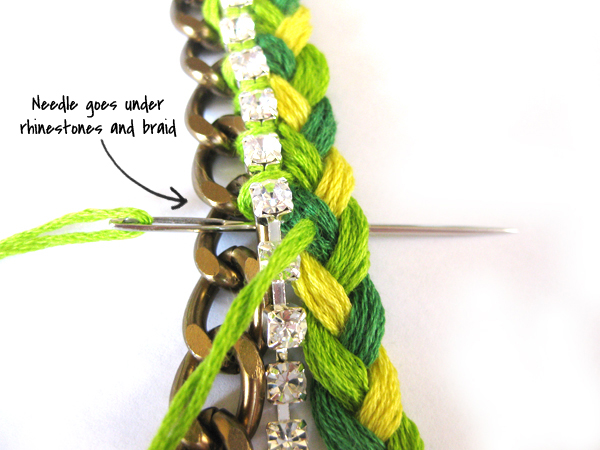 Once you reach the end of the chains and braid, securely tie the thread in place and cut off the extra thread. Add the jump rings and clasp with pliers.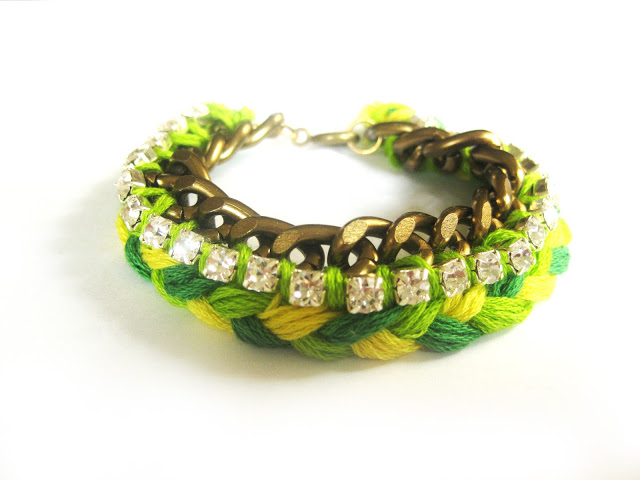 That's it! Stack it up this summer with all your favorite bracelets.