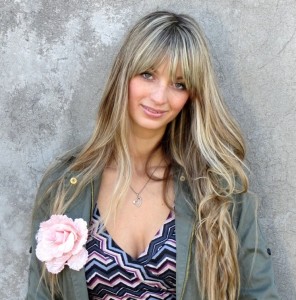 Meet Neris. Of course she's a fabulous blogger friend…. how else would I meet this gorgeous, talented gal who lives in… Croatia?! She might be the furthest TAGG has extended thus far… exciting! With a love of fashion and shoes (Neris has more than 100 pairs!), she started her blog Fashion Fractions in May and it's totally taken off. She has excellent, fun taste and a personality to match where you'll see she definitely has an affinity for accessories, so trust me when I told you you're getting the scoop from an expert!
Love that this girl has an adventurous, take-risks spirit: she moved to the U.S. completely alone at 17-years old to graduate high school, got a scholarship to college and stayed for four more years. After getting her marketing degree, she moved back home to Croatia where she lives, works and blogs… when of course she's not traveling to explore various cultures and traditions. Some of her favorite destinations include New York, Bahamas, London, Amsterdam, Canary Islands and Florence (me too!).
Now that you've gotten to know Neris, learn more about her must-have accessories… in her words!
Sunglasses: It's almost always sunny in my hometown so I don't think I would be able to survive a week without my sunnies. Besides their obvious function of protecting our eyes, nice sunglasses can easily transform a simple look into the chic one, and are amazing for those days we don't feel like putting our eye makeup on (we all have those days, right). I ALWAYS carry at least one pair of sunnies in my bag and splurge on a new pair every couple of months. Pictures: 1, 2, 3, 4.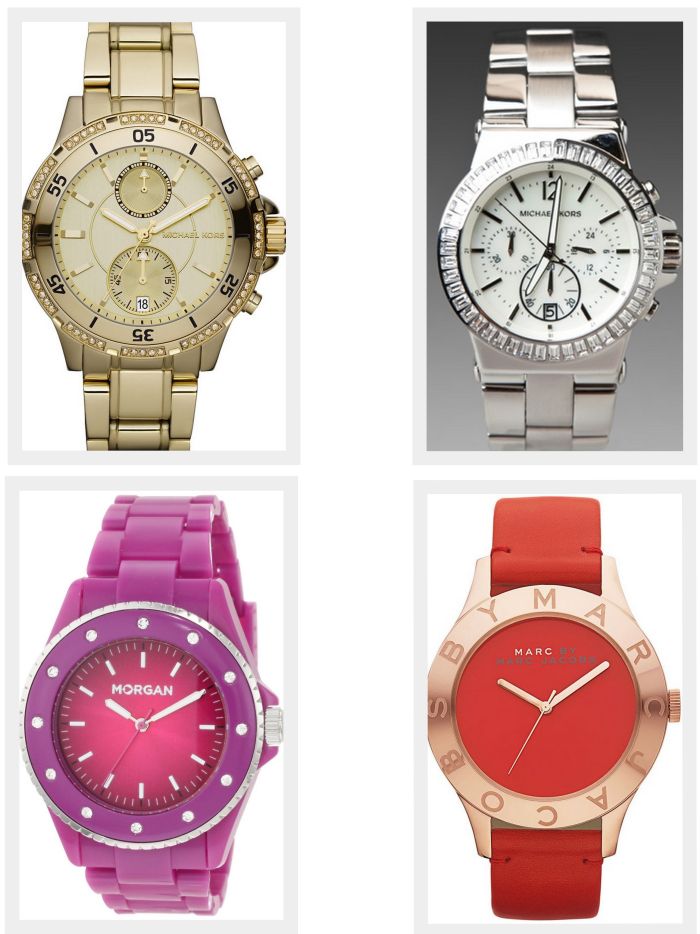 Watches: A watch is the only piece of jewelry that I wear at all times; I even bought a silicone one to wear to the gym. Whether you like classical pieces or more trendy ones, there are so many great options out there to choose from. A nice watch will not only show you the time; it will be a timeless accessory to your wardrobe. Picture: 1, 2, 3 (just $45!) and 4.
Bracelets: Those of you who follow my blog know that I'm slightly obsessed with bracelets (that's probably an understatement) and always wear dozens of them on my wrists. What I like the most about bracelets is that you can mix and match high and low pieces, multiple colors, and different materials. The possibilities are endless with bracelets, and the more you play with them, more stylish they will look together. Images: 1, 2, 3 and 4.
Belts: Belts are such an important addition to my wardrobe. I have several classic leather ones, but I actually prefer trendy belts that really stand out in an outfit. That's why you can find lots of animal printed, sparkly, and metallic belts in my closet. I'm also a proud owner of several unique vintage pieces with interesting buckles that I often use to belt up my dresses. Picture: 1, 2 (on sale at J. Crew for under $20), 3 and 4.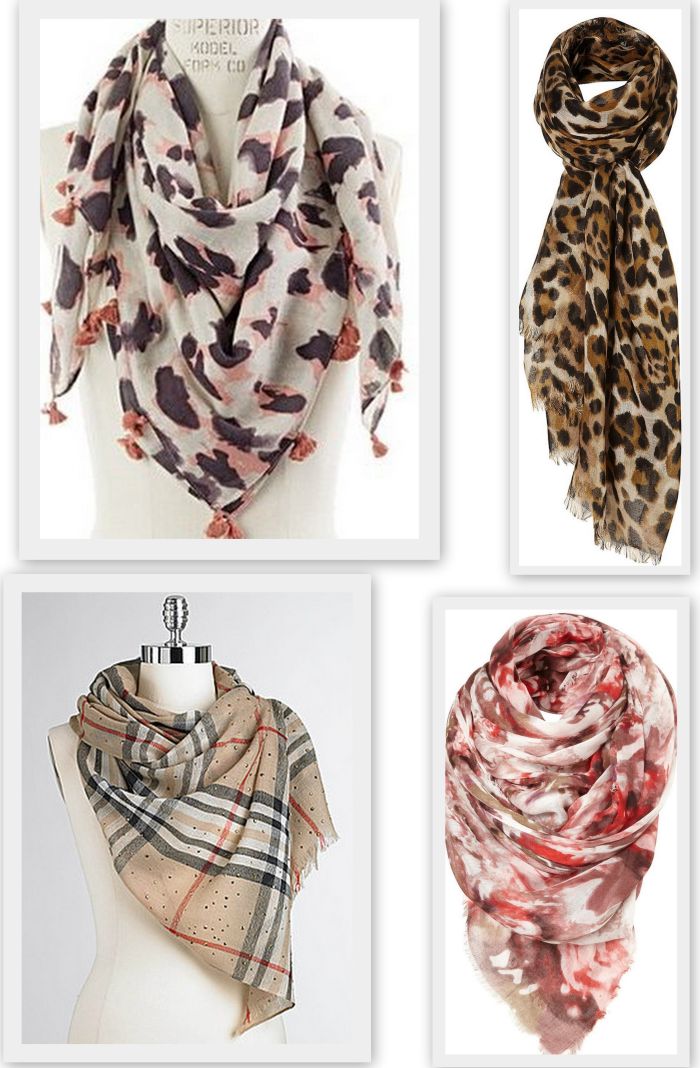 Scarves: I have a huge collection of light scarves because they can be worn during the whole year, they are so simple to throw on, and can make such a big difference with the outfit. When I'm running late or don't know what to wear, I often wear an all black outfit, put a colorful scarf around my neck, and I'm ready in a minute. Favorite finds: 1, 2, 3, 4.
Thank you so much Alyson for having me on your blog and I really hope that you ladies enjoyed my 5 must haves. If you are interested in my daily outfits and would like to find out more about my style, please visit my blog Fashion Fractions.