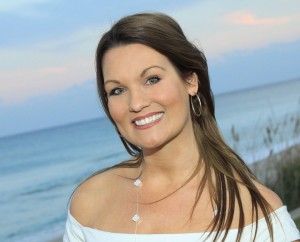 Meet Angela.If you want to get insight about the must haves to bring when traveling be it for the day or for extended trips, it's this gal. A personal friend who lives here in Palm Beach, she is always off somewhere exotic, exciting and glamorous with her boyfriend or friends… that is, when she's not putting on her Dr. hat as the busy, on-the-go owner of Palm Beach Medical. If you think I have a full schedule, wait until you meet her! And, I find it amazing how Angela finds time to fit it all in, including major travel. Just last year, she — who has a troublesome knee — climbed Mount Kilimanjaro. Totally amazing, right? And here I am, just sitting in this chair!
She's also a huge advocate for heart health who last year was one of the prestigious junior chairs for the local American Heart Association Palm Beach Heart Ball (HUGE gala where everyone wears red gowns during this Valentine's Day bash). She's also always a twitter with great health and fitness tips since he  as you'll see in her tweets. A totally worthy follow.
So, without further ado, meet Angela and her 5 must haves when traveling…
As we all know I am on the go and travel quite a bit.  Sometimes I am gone from morning until night so I have to keep everything I need packed in my car and purse.  If you're also on-the-go, here are the items I suggest throwing in your bag.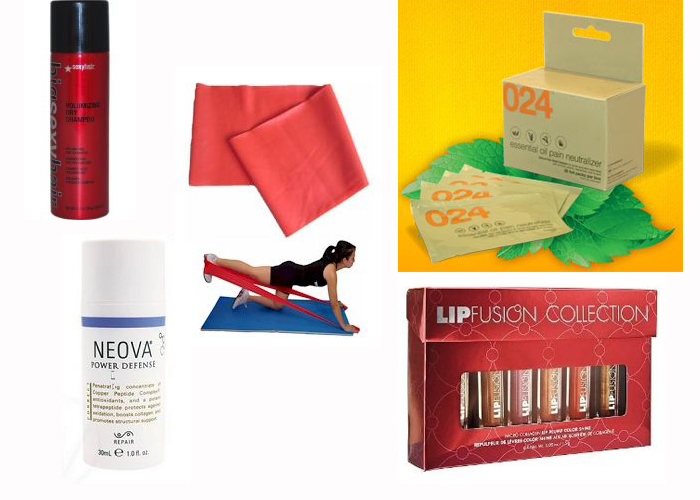 Lip Plumping Lip Gloss: I use Lip Fusion ($29), which comes in all sorts of shades and shines.  It really does plump your lips and there's a clear gloss if you just want the shine and plump.  They also come in travel sizes (6 travel size for $19.95!) that are small enough to fit in any small clutch for a night out! 
O24™ Pain Neutralizer  Sample packets:  This really helps with muscle aches and pains and lasts for hours.  I use this on my patients in the office but I also like to carry the towelettes when on-the-go.  The sample packets are perfect to put in your purse or suitcase for traveling.  They also smell wonderful!  
Flat Exercise bands:  I LOVE these!  When traveling, they light-weight and don't take up much space in my suitcase.  You can use them anywhere (living room, backyard etc.) and for increased resistance, just double up the bands ($4).  It is possible to get a full body workout (muscles and joints) with them.  I like to give my patients these bands with customized workouts (depending on their needs) to do at home. Available at Sports Authority and Walmart stores for under $10.  Now that's a cheap workout!
Antioxidant serum: The antioxidants help fight free radicals and the vitamin C helps healing and brightening of the skin. I've been using an antioxidant with my moisturizer for about 8 years. With living in Florida in the sun, it's nice to have a serum that brightens the skin and fights against wrinkles. My favorite? Neova Antioxidant Serum.
Dry Shampoo:  Since my hair color is always changing it's important to find one that sprays on clear.  I have tried about six brands so far and The Big Sexy Hair one is the best I've found.  It's also great if you want to add a little texture for a big event or give yourself some volume.  If you are jet lagged or traveling it's fabulous to have in case of emergencies.  I buy mine at Mucci Salon in downtown West Palm Beach.