Mixing it up this Monday — Happy Halloween! — to show you my look that I wore this past Friday night during two parties/ fundraisers/ awesome night out! I found my costume at one of those Halloween stores (which, ps: swear the hubs loved this costume mostly because it was the longest one, haha). As for the make-up, I headed straight to the MAC counter to create this look. Denise at the MAC counter at the Macy's in the Gardens Mall is totally responsible for this. I just sat there!
Cleopatra with a stunning Black Swan (aka my gf, Angela, who you'll meet this Thursday via "5 must haves"). How amazing is HER make-up? She went to a body painter to create this dramatic look.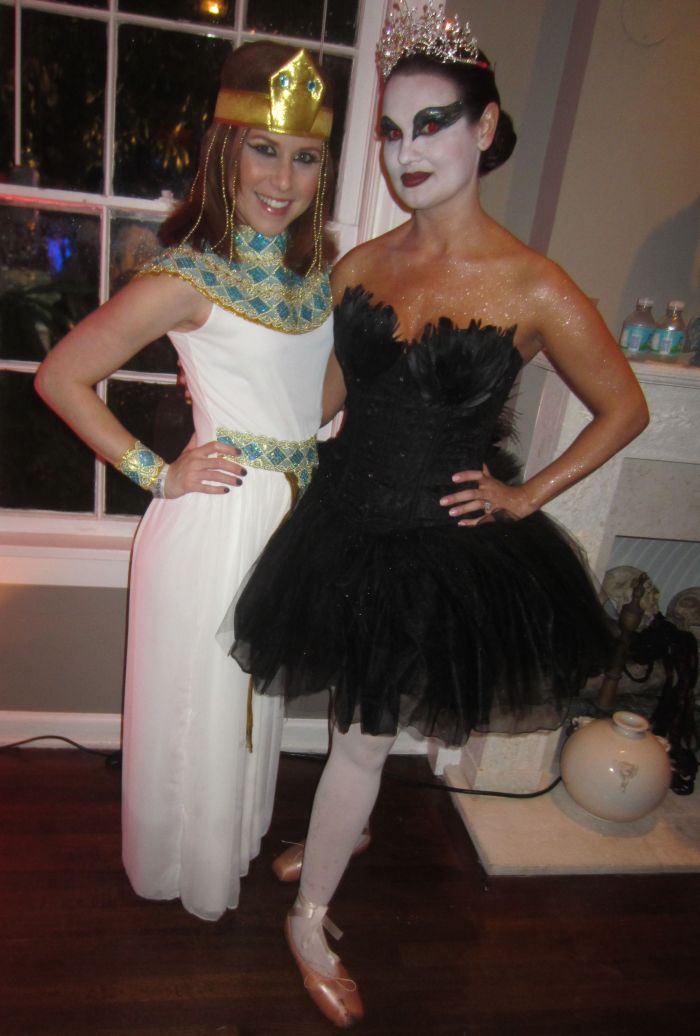 Close-up of my make-up (ps: yes, I did take this in my car… during a stoplight, natch):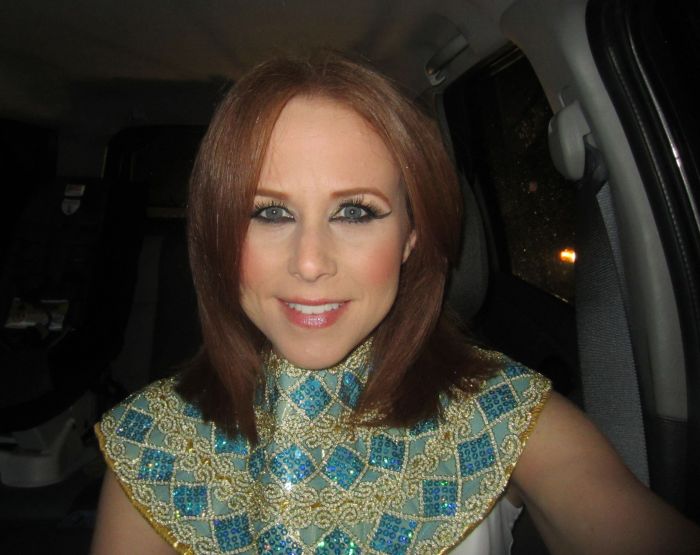 With Adam, my Marc Anthony:
Are you, or did you, dress up for Halloween? What was your costume??