It's about time I shared with you my beauty love:
Have you heard of it yet? If not, read carefully. This is important scoop:
Let's call it a beauty club. For $10/month,
Birchbox
sends to you deluxe beauty samples of the newest, best and often, the most coveted products.
I just received my second box (they come once a month) so now I'm fully capable of giving you my two cents… actually, a lot more!
Here's how the box looks once unwrapped from mailing box…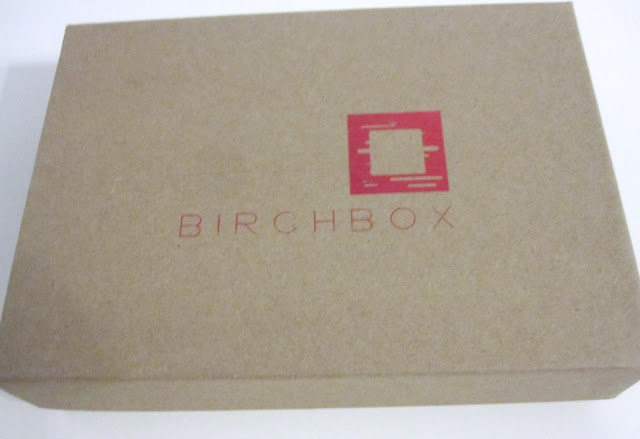 Moi's vote

on Birchbox after two month's of service?

A!
Before I tell you why I graded it so well, must confess that I'm not a beauty junkie or the gal who would ever test out and cross compare four eyeliners, for example.
However, as I'm getting older (and wiser!), I am interested in products that can keep some lines at bay and keep my skin looking young and vibrant. I also increasingly find myself seeking affordable new products to make me look my best.
What I find so appealing about Birchbox is that I get to try products and brands I never would have purchased on my own. Some of which, by the way, are only available online or in upscale stores that might make me feel uncomfortable to test products. Those women can be so rude or snooty! Haha.
The $10 monthly price is worth it right there!
Before you receive any products, Birchbox requests you complete a quick beauty profile. This way, they send you the types of items you want and that are ideal for your needs.
Here's what my Birchbox looked like this month when I opened it.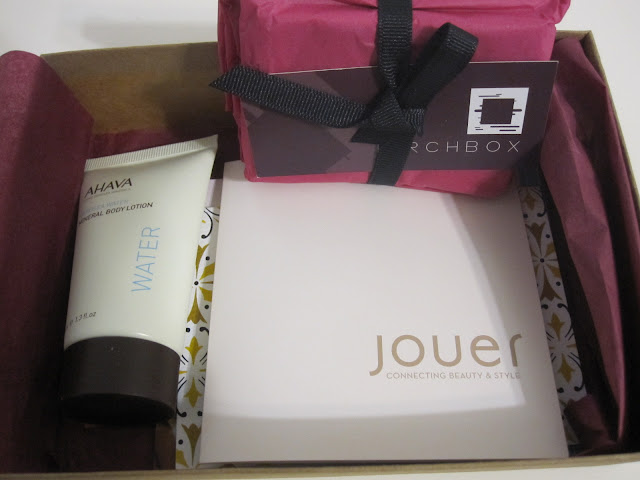 And, here's last month's…
(mental note to fully unwrap before snapping pics; lots more beauty goodies hidden inside!
Last month, a favorite was Zoya nail polish in a shimmery gold. This month, my fave is the Jouer moisturizing lip gloss. I've been
ddyyyyiinnngggg
to try this brand the past few weeks so was thrilled to see it here.
(And, it is indeed amazing; ample moisture with a sparkly shimmer).
Each box comes with this handy dandy card like this one to give you the full deets on each product.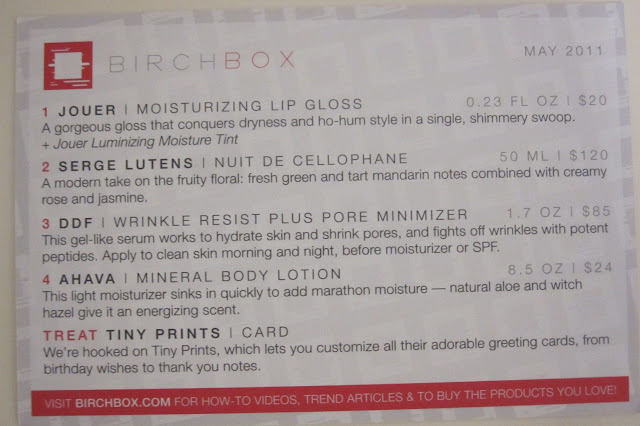 If you love an item so much you want it full size, you can buy it from Birchbox and earn loyalty points along the way good toward future purchases. And, during the month, Birchbox sends you a few informative emails with a make-up tip or trick, the scoop on a new product or something else.
I haven't tried all my products yet (or confession: even one or two from my last box),
however my $10/month is totally worth what I have tried so far…
and nothing beats the fun of getting a package in the mail every 30 days.
Happy holidays to me!
Have you tried Birchbox? Are you a fan?
Or, are you going to give it a go?