Happy Vent Sesh Wednesday! I wanted to take a moment to welcome you to the first link-up here for this feature. It's ironic I just did a guest post Vent Sesh yesterday on vmac+cheese about feeling pressure and yet I realized I don't also get it from all sources, I give it to myself! Why, in one of the most insane weeks of my life would I reach out to bloggers to do my first link-up?? Umm, because I'm a bit insane, that's why! Since I gave very little notice I'm very excited that we already have a lot of interest for the next one and most of all, that the following bloggers are in on the action:
Jodi of  Live FabuLESS // Kimberly of Penny Pincher Fashion // Alison of Wardrobe Oxygen // Julie Leah of Brown Eyed Belle //  Kelsey of Capital Barbie // Niki of Papery & Cakery (post coming soon!) // Megan of The Frugalista Diaries (post coming soon!)
As for my Vent Sesh? It's a vent about how much I love this blogger community. Cheesy? Perhaps. For the dozens and dozens of bloggers who have befriended me, helped me, guided me, sent me countless emails and have been genuinely as excited to meet me, as I them, I am grateful. I talk about my blogger besties as if they're my IRL (in real life!) friends. My husband knows the names of some (I don't even have to qualify them by the name of their blogs anymore) and I've been in countless situations — ok, many of them retail related! — where I have thought about a blogger friend I wanted to call or text with a find for them or to get advice on a potential buy. Truth.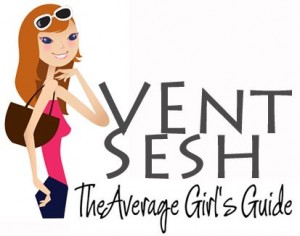 Bloggers have emailed me when I shared heartbreaking personal news and I hope I have been there for others when they needed me or simply could use someone to listen. I feel the same about my readers. You have changed me. Gosh, I sound like the end of some awful film but it's so freaking true. Some days this blog causes me more stress — you wouldn't think researching the latest trend or coming up with a new recipe, wouldn't be so — but every post, as each blogger gets, takes so much longer than you'd imagine. You just want it perfect for your readers. For yourself. For your peers.
I value each of you who have taken from your day to read about mine. To read my Vent Sesh. If you are a reader interested in sharing a Vent and don't have a forum, email me and I hope you can share it here. I'm only one girl and that's why I am excited to expand Vent Sesh. There are so many other topics out there that I'm thrilled that fellow bloggers and hopefully readers can delve into.
Wishing you the best, and thank you.