Welcome to The Woman, a new TAGG feature to introduce you to phenomenal, accomplished women I've had the pleasure to meet or learn about. One of TAGG's major points is that we're all alike at the end of the day, so apply some of the wise words and ideas from these women for the benefit of your life. We should all be out to help each other!
Our first phenomenal woman: Jodi Furman of Live FabuLESS, who's blog/web site has been kicking some major tush with Jodi's no-nonesense financial look at your life. We have the same philosophy: only buy it if you need it (not because it's on sale) but if you are going to buy it, get it at the best price possible so you make the best use of what you make. An upscale life without the price, as she says. I am honored to call her my friend — because of that I even roped her in to becoming TAGG's financial contributor!! — and I can't wait to see what 2012 brings for Jodi. A mah-ja book deal, I presume (the publishing houses are LOVING her proposal!). Her wise words are my life lessons as well.

My business/position:
I run www.livefabuLESS.com, a lifestyle site about living an upscale life without the price.  I also just completed a book proposal which my agent has sent to all of the major publishing houses (yikes!)
My style, in just a few words:
Boho chic with a downtown twist. Fun, modern, yet comfortable.
Every woman should own:
A really great handbag and a killer pair of heels.
My beauty routine includes:
Fewer products and steps than most; I am a recovering product junkie.  Now I use only a few, mostly organic products–it's saves me money, time and cabinet space. For makeup, if I'm not on camera– I'm a lip gloss and mascara only girl.
I feel like a rock star when I wear: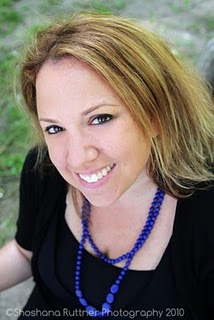 4″ heels– I'm vertically challenged.
One thing that always makes me smile:
My kids. They each have a very unique way of expressing themselves that never fails to crack me up– I love seeing the world through their eyes.
My three favorite places to shop:
Thrift store — especially for decor — love unique and unusual finds!; Farmers Markets— there's something unbelievably satisfying about buying fresh fruits and veg; I try to get a new one for us to try each time I go. Amazon — nothing beats toilet paper arriving on my doorstep.
I can't get work done because I'm always on these web sites:
Facebook— even though I spend a lot of time on my own fanpage, I inevitably get sucked in to the vortex that is Facebook.  Pinterest— I require a Pintervention.
Professionally, I've learned that:
In order to be fulfilled I needed a job that provided much more than just a paycheck– I needed to feel as though I was making a real and measurable impact on the world around me.  I left the corporate world after ten years to blog full time and it's the best decision that I've ever made.
Food craving usually includes:
Sushi or a Caesar salad.  Not usually together.
My go-to breakfast (lunch or dinner!):
Fritatta– grab all of the leftover veggies in the fridge, scramble some eggs and top it with some cheese and throw it all in the oven — delish and easy!
I manage it all (or most!) by:
I gave up on trying to do it all at least two kids ago– rather, I focus on what's most important and let the rest go or outsource it, if possible. I'd rather pay my cleaning lady $75 each week so I can spend my free time with my family instead of scrubbing floors and stripping beds– I often say that it's the best $75 I spend each and every week.  A great support network is imperative– there's no way I could do what I do without my husband's support. I would also be completely lost without Evernote, it's my second– and much better functioning– brain.
Never, ever:
Sell out– in business or in life.
Every woman should be:
Exactly who they want to be.  Refuse to be boxed in, caged up or confined.
What I've learned that I wish I knew five years ago:
How important it is, especially as a mom, to make yourself a priority. If I'm not taking care of myself, I can't take care of my family because I have nothing left to give. Being a martyr doesn't make me a better mom and wife– being a happy and fulfilled person makes me a much better mom and wife.
Words to live by:
Two quotes that never fail to inspire me: "a year from now, you will wish you had started today," and "if people aren't laughing at your dreams, you aren't dreaming big enough."